This Acceptable Use Policy ("AUP") sets forth the terms and conditions of Your use of hosting and related services ("Services"). In this AUP, "You" and "Your" refer to You, as the user of our Services, or any agent, employee, contractor or other person authorized to act on Your behalf. "We", "us" and "our" refer to AOP. When You use Your account or permit someone else to use it, this AUP covers such Service or actions. AOP's Hosting Agreement ("Agreement") is incorporated herein; in the event of any inconsistencies between the Agreement and this AUP, the terms of this AUP shall govern
Accounts.

This AUP applies to all accounts, sub-accounts, and alternative account names associated with Your principal account. You are responsible for the use of each account, whether used under any name or by any person, and for ensuring full compliance with this AUP by all users of that account. An AOP account may not be transferred without prior written approval from AOP.



Content.

AOP does not monitor the content that is submitted to, stored on or distributed or disseminated by You or your users via the Services (collectively, the "Customer Content"). Customer Content also includes (but is not limited to) content of Your website(s), customer(s) and/or user(s).
Customer represents and warrants to AOP that (i) Customer has all necessary rights to distribute Customer Content via the Services, and (ii) the Customer Content does not violate the rights of any third party. Customer understands and agrees that posting and/or storing of material that promotes/incites/facilitates acts of violence, hate speech, and/or terrorism is not permitted.
You expressly (i) grant to AOP permission to cache the entirety of the Customer Content that is submitted, stored, distributed or disseminated by you via the Services, including content supplied by third parties, hosted by AOP under this agreement; and (ii) agree that such caching is not an infringement on any of your intellectual property rights or any third party's intellectual property rights.



Prohibited Activities. By using any Services, provided by AOP You agree that You will not:

violate the laws, regulations, ordinances or other such requirements of any applicable Federal, State or local government;
engage in activity that harms or disrupts the operation or performance of the Services;
misrepresent your identity, impersonate any person or attempt to gain access to or illegally track any account, user, data, device, system, or network related to the Services;
use or manipulate the Services in any manner not permitted by us;
use the Services in a manner that results in excessive bandwidth usage;
transmit any unsolicited commercial or bulk email, not to be engaged in any activity known or considered to be spamming or mail bombing;
make any illegal communication to any newsgroup, mailing list, chat facility, or another internet forum;
make, attempt or allow any unauthorized access to AOP website, servers, your own hosting account or the account of any other customers of AOP;
allow any remote code execution of malicious software through the hosting account provided by AOP;
cause denial of service attacks, port scans or other endangering and invasive procedures against AOP servers and facilities or the servers and facilities of other network hosts or Internet users;
forge the signature or other identifying mark or code of any other person or engage in any activity to attempt to deceive other persons regarding the true identity of the user;
directly or indirectly reverse engineer, decompile, disassemble, modify, reproduce or create derivative works of the Services;
alter or modify any disabling mechanism, which may be included in Services, including tampering with the security of the Services or tamper with other customer accounts;
use AOP Services to host any website, other content, links or advertisements of websites that: infringe any copyright, trademark, patent, trade secret, or other proprietary rights of any third party information; contain nudity, pornography or other content deemed adult related; profess hatred for particular social, ethnical, religious or other group; contain viruses, Trojan horses, worms, time bombs, corrupted files, or any other similar software or programs that may damage the operation of a computer or a person's property; contain warez; contain any kind of proxy server or other traffic relaying programs; promote money making schemes, multi-level marketing or similar activities; contain lottery, gambling, casino; contain torrent trackers, torrent portals or similar software; violent or encouraging violence;
upload unacceptable material which includes: IRC bots, warez, image, file storage, mirror, or banner-ad services, topsites, streaming, escrow, cryptocurrency miners, sale of any controlled substances without providing proof of appropriate permit(s) in advance, autosurf sites, lottery sites, hate sites, hacking focused sites/archives/programs, or sites promoting illegal activities, IP scanners, brute force programs, mail bombers and/or spam scripts;
engage in or to instigate actions that cause harm to AOP or other customers. Such actions include, but are not limited to, actions resulting in blacklisting any of our IPs by any online spam database, actions resulting in DDOS attacks for any servers, etc.;
assign, sublicense, rent, timeshare, loan, lease or otherwise transfer the Services;
remove or alter any proprietary notices (e.g., copyright, trademark notices, legends, etc.) from the Services or copy any ideas, features, functions, or graphics of the Services; or
attempt to probe, scan or test the vulnerability of the Services or to breach the security or authentication measures without proper authorization.



Email and Anti-spam Policy.

You must comply with the CAN-SPAM Act of 2003 and all relevant regulations and legislation on bulk and commercial email. You are prohibited from sending mass unsolicited email messages. All emails sent to recipients who have not opted-in to receiving mailings from You per applicable laws, rules and regulations will be considered as unsolicited email messages. You must at all times maintain complete and accurate records of all consents and opt-ins and upon request provide said records to AOP. In the event that You cannot provide actual and verifiable proof of such consents and opt-ins, We will consider the mass mailing to be unsolicited. AOP prohibits the following activities listed without limitation hereunder:

Usage of the AOP network and systems to receive replies to unsolicited mass e-mail messages.
Forgery of e-mail headers (i.e."spoofing").
Spamming using third-party proxy, aggregation of proxy lists, or proxy mailing software installation.
Configuring a mail server to accept and process third-party emails for sending with no user identification and/or authentication.
Hosting web pages advertised via "spam e-mail" sent from another network ("spamvertising").
Hosting any web pages or providing any services that support spam.
Using weblog posts, IRC/chat room messages, guestbook entries, HTTP referrer log entries, usenet posts, pop-ups, instant messages or text/SMS messages for sending, posting or transmitting unsolicited bulk messages.
Advocating any activities prohibited herein.

If we determine that you have used our Services for the sending of SPAM e-mail messages, we reserve the right to assess a $500 charge upon your account, which shall serve to compensate us for increased administration costs and expenses of redressing SPAM-related activity. You agree that in the event we determine that you have engaged in SPAM activity, we may assess the fee entirely at our discretion. You further agree that in the event we determine that you have deliberately or recklessly engaged in SPAM activity we may share information regarding your activities, including but not limited to your identity, with the various anti-SPAM organizations and/or blacklists. We take all SPAM issues extremely seriously and will take redress such activity whenever we deem necessary.



Storage and Security.

You are entirely responsible for maintaining the confidentiality of Your password and account information. You acknowledge and agree that You are solely responsible for all acts, omissions and use under and charges incurred with Your account or password or in connection with the server or any of Your server content displayed, linked, transmitted through or stored on the server. You shall be solely responsible for undertaking measures to: (i) prevent any loss or damage to Your server content; (ii) maintain independent archival and backup copies of Your server content; (iii) ensure the security, confidentiality and integrity of Your server content transmitted through or stored on AOP servers; and (iv) ensure the confidentiality of Your password. AOP services are not intended to be used for data backup or archiving purposes. Using an account as an online storage space for archiving electronic files is prohibited and will result in termination of hosting services without prior notice. We reserve the right to delete Your archives if they affect our overall server performance and AOP shall have no liability to You or any other person for loss, damage or destruction of any of Your content. The services offered by AOP are not intended to provide a PCI (Payment Card Industry) compliant environment and therefore should not be utilized as such without further compliance activity. AOP shall have no liability to You or any other person for Your use of AOP products and/or services in violation of these terms.



AOP Rights and Remedies

At its discretion, AOP reserves the right to investigate the use of its Services for violations of its policies. AOP further reserves the right to remove any Customer Content we determine to be prohibited by this AUP or the Agreement. No backups will be kept of removed content.
AOP expressly reserves the right to deny, cancel, terminate, suspend, lock, or modify access to (or control of) any account or any Services (including the right to cancel or transfer any domain name registration) for any reason (as determined by AOP in its sole and absolute discretion), including but not limited to the following: (i) to correct mistakes made by AOP in offering or delivering any Services (including any domain name registration); (ii) to protect the integrity and stability of, and correct mistakes made by, any domain name registry; (iii) to assist with our fraud and abuse detection and prevention efforts; (iv) to comply with applicable local, state, national and international laws, rules and regulations; (v) to comply with requests of law enforcement, including subpoena requests; (vi) to comply with any dispute resolution process; (vii) to defend any legal action or threatened legal action without consideration for whether such legal action or threatened legal action is eventually determined to be with or without merit, or (viii) to avoid any civil or criminal liability on the part of AOP, its officers, directors, employees and agents, as well as AOP's affiliates.
AOP explicitly reserves the right and sole discretion to establish limits and guidelines concerning the use of AOP Services.
AOP reserves the right to refuse service to anyone in our sole discretion. AOP may immediately take corrective action, including removal of all or a portion of the Customer Content, disconnection or discontinuance of any and all Services, or termination of the Agreement. In the event AOP takes corrective action due to a violation of the AUP, AOP shall not refund to Customer any fees paid in advance of such corrective action. Customer hereby agrees that AOP shall have no liability to Customer or any of Customer's users or customers due to any corrective action that AOP may take (including, without limitation, disconnection of the Services).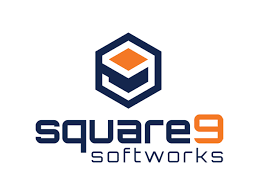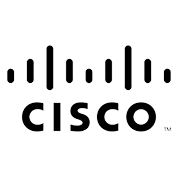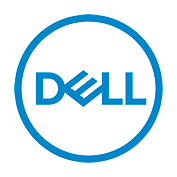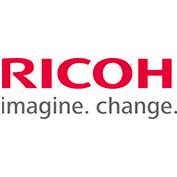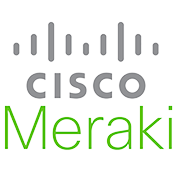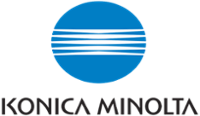 Have a Project?
Click the link below to request a quote from the AOP team. We offer custom tailored solutions and plans for your business needs.