Thank you for your interest in the Services provided by AOP. PLEASE READ THE TERMS OF THIS AGREEMENT CAREFULLY. AOP and Customer may be referred to herein individually as "a Party" and together as "the Parties".
DEFINITIONS

"Acceptable Use Policy" ('AUP') means AOP's Acceptable Use Policy, available online at aopinc.com/acceptable-use-policy.
"Account" means the Customer's account with AOP, as accessible online at

aopinc.com/acs

.
"Affiliate" means an entity that directly or indirectly owns or controls, is directly or indirectly owned or controlled by, or is directly or indirectly under common ownership or control with another entity.
"Agreement" means the complete and entire understanding between the Parties, as documented in the following: (i) this AOP Hosting Agreement; (ii) the Order Form; and (iii) AOP's Acceptable Use Policy. The term 'Agreement' does not mean and/or shall not refer to any statement, supposition, or understanding not recorded in writing in such documents. In the event of any conflicting terms within the aforementioned documents, the documents shall control in the following order of preference: (i) the Order Form; (ii) AOP's AUP; and (iii) the AOP Hosting Agreement.
"API" means application programming interface.
"Customer Data" means all software, data, records, content, files, input materials, reports, forms, text, images, audio, video, photographs, and/or other such items that are received, stored, and/or transmitted using Services, AOP's Network, and/or other AOP resources.
"Effective Date" means the date the Order Form was executed by the Parties.
'Network' means AOP's network of servers, machines, routers, hubs, switches, and other equipment that is integrated with the world-wide web.
"Order Form" means AOP's standard order form as entered into and executed by the Parties.
"Personal Data" ('PII') means (i) a combination of any information that identifies an individual with that individual's sensitive and non-public financial, health, or other data and/or attribute, such as a combination of the individual's name, address, or phone number with the individual's social security number and/or other government issued number, financial account number, date of birth, address, biometric data, or other personally identifiable information; (ii) any 'non-public personal information' as that term is defined in the Gramm-Leach-Bliley Act found at 15 USC 1 6809(4); and/or (iii) 'protected health information' as defined in the Health Insurance Portability and Accountability Act found at 45 CFR 160.103.
"Registered Name" means a domain name that is registered with a registry operator, through an ICANN-accredited domain name registrar.
"Services" means software, products, and/or services provided by AOP as described specifically in the Order Form.
"Support" means technical support for Services and/or any additional level of support offered by AOP applicable to specific Services ordered by Customer.
"Term" means the length of the Agreement; as specified in the Order Form.
"Third Party Content" means all software, data, text, images, audio, video, photographs and other content and material, in any format, that are obtained or derived from third party sources outside of AOP that Customer may access through, within, or in conjunction with Customer's use of, the Services. Examples of Third Party Content include data feeds from social network services, rss feeds from blog posts, AOP data marketplaces and libraries, dictionaries, and marketing data.
"Users" means those employees, contractors, and end users, as applicable, authorized by Customer or on Customer's behalf to use the Services in accordance with this Agreement and the Order. For Services that are specifically designed to allow Customer's clients, agents, customers, suppliers or other third parties to access the Services to interact with Customer, such third parties will be considered "Users" subject to the terms of this Agreement and Customer's Order.



SERVICES/TERMS AND CONDITIONS

Subject to the terms and conditions of the Agreement, AOP agrees to provide Services and Support as described in the Order Form. Customer grants AOP the right to host, use, process, display and transmit Customer Data as applicable to provide the Services pursuant to and in accordance with this Agreement. Customer has sole responsibility for the accuracy, quality, integrity, legality, reliability, and appropriateness of Customer Data, and for obtaining all rights related to Customer Data required by AOP to perform the Services.
AOP will only provide Support to Customer's Account administrative and/or technical contact(s) listed at the time of request for Support.
If AOP determines that the Customer's aggregate activity on the Service imposes an unreasonable load on bandwidth or infrastructure, AOP may impose controls to keep the usage below excessive levels. The In-line Service expected average weekly usage is [Mention the Usage] per second per user. Upon receiving Service notification (e.g., Email) of excessive (vs. expected) usage, the Customer agrees to immediately work on a usage reduction plan or enter into a separate fee agreement for the remainder of the Service term. If the parties are not able to establish a resolution within [Number of Days] after the initial Service notification, then AOP may institute controls on the Service or terminate the Service and this Agreement, without liability.
The Customer may provide AOP with cloud application data and network traffic data such as IP address, URL, URL-category, file type, filter result, virus id, files, records, metadata, the Customer selected account names, and activity types, and any other network traffic sent to or received from the Customer through use of the Service, in detail and/or in an aggregate form (collectively "Use Data").
The Customer may also provide AOP with other information such as administrator identifying information, user and group names, and other information through or in connection with the Customer use of the Service ("Admin Data"). AOP shall act as a data processor and process the Use Data and Admin Data of the Customer only on behalf of and under the direction of the Customer (and its designees), as set forth in this Agreement. AOP shall use Use Data and Admin Data only for legitimate business purposes in connection with providing and promoting its Services, as set forth in this Agreement.
AOP, to stay compliant with any and all applicable foreign, federal, state, and local laws, and/or in its sole discretion, may from time to time revise the Agreement, including without limitation the availability of Services and Service prices. Such amendments and/or revisions will become effective as to the Agreement upon the earlier of thirty (30) days after AOP sends notice of such revision. Customer logging into Customer's Account, or Customer's continued use of the Services after such thirty (30) day period shall represent Customer's affirmative consent of any such amendments/revisions. Customer is solely responsible for staying informed with respect to changes in this Agreement. Any other amendments to the Agreement must be expressly done by formal writing and signed by both parties.
AOP from time to time may recommend and/or make available various third party software, products, implementation tools, and/or services for Customer's consideration. AOP MAKES NO REPRESENTATION AND/OR WARRANTIES WHATSOEVER REGARDING SUCH THIRD PARTY SOFTWARE, PRODUCTS, TOOLS, and/or SERVICES THAT ARE NOT PURCHASED FROM AOP. Customer's use of any such third party software, products, tools, and/or services is governed by the terms of Customer's agreement with the third party provider of such, if any, and is at Customer's sole risk.
AOP may (i) compile statistical and other information related to the performance, operation and use of the Services, and (ii) use data from the Services in aggregated form for security and operations management, to create statistical analyses, and for research and development purposes (clauses i and ii are collectively referred to as "Service Analyses"). AOP may make Service Analyses publicly available; however, Service Analyses will not incorporate Customer Data in a form that could serve to identify Customer or any individual, and Service Analyses do not contain Personal Data. AOP retains all intellectual property rights in Service Analyses.
If Customer requests additional services beyond what was quoted in the applicable Order Form, a separate Order Form will be provided, detailing those services and prices. The additional services will not be rendered until and unless the additional Order Form is signed.
Each Service will be provided to the Service location specified on the Order Form only. Any relocation of a Service shall be an amendment of such Service requiring the consent of both Parties. Customer may order additional Services or locations through additional Order Forms, which will be governed by this Agreement. Customer's account must be current in order to make changes to Services or order additional Services. AOP may, in its sole discretion, accept or reject additional Services or Service locations requested by Customer.



CUSTOMER OBLIGATIONS

Customer agrees to (i) comply with any and all applicable laws; (ii) comply with the Agreement; (iii) use software and Services in compliance with the Agreement; (iv) make full and timely payment of fees for the Services; (v) use and maintain reasonable security precautions, protection, and backup of Customer Data, in light of use of Services, including, without limitation, encrypting any PII transmitted to and from, and while stored on the Network, and maintaining security of login credentials and not share such credentials except to establish and/or authorize users in Account; (vi) cooperate with AOP's reasonable investigation of assessment of fees and/or overage charges, outages, security problems, and any suspected breach of the Agreement; (vii) keep billing contact and other Account information, including but not limited to contact names, physical mailing addresses, telephone numbers, and email addresses up to date; (viii) immediately notify AOP of any unauthorized use of Services and/or any other breach of security; (ix) determine the suitability of Services in light of the type of Customer Data used with Services; (x) pay the amount of tax due or provide AOP with satisfactory evidence, in AOP's sole discretion, of exemption from tax, if AOP is required by law to collect taxes on provisioning of Services, and provide AOP with accurate factual information to help AOP determine if any such tax is due; and (xi) preserve Customer Data.
Customer may not, and may not cause or permit others to: (a) use the Services to harass any person; cause damage or injury to any person or property; publish any material that is false, defamatory, harassing or obscene; violate privacy rights; promote bigotry, racism, hatred or harm; send unsolicited bulk e-mail, junk mail, spam or chain letters; infringe property rights; or otherwise violate applicable laws, ordinances or regulations; (b) perform or disclose any benchmarking, availability or performance testing of the Services; or (c) perform or disclose network discovery, port and service identification, vulnerability scanning, password cracking, remote access or penetration tests of the Services. In addition to other rights that we have in this Agreement and Your order, we have the right to take remedial action if the AUP is violated, and such remedial action may include removing or disabling access to material that violates the policy.
Customer will comply with all applicable privacy and data protection laws and regulations applicable to its business and its performance of its obligations under this Agreement.
Customer will provide any notices and obtain required consents related to its use of the Services and, including those related to the collection, use, processing, transfer, monitoring, and disclosure of Use Data and Admin Data.
Customer agrees and acknowledges that Customer is solely responsible for preservation of Customer Data. Even with respect to Customer Data as to which Customer has contracted for additional or included backup Services and/or Support, AOP shall have no responsibility to preserve such Customer Data and any such backup Services and/or Support is provided AS IS, WITHOUT WARRANTY. AOP is not responsible to Customer for loss of Customer Data or any third party and/or unauthorized use of the Services and/or access to Customer's Customer Data. Customer has the option to create a backup of any Customer Data, including a copy of cloud server(s) and/or cloud-hosted databases, and further acknowledges and agrees that it is Customer's sole responsibility to maintain at least one (1) current copy of any programs, software, and/or Customer Data outside of AOP's Network and to initiate backup(s) and perform quality testing on such.
Customer will comply with all applicable export and import control laws and regulations in its use of Services, and in particular, Customer will not utilize Services to export or re-export data or software without all required United State and/or foreign government licenses. Customer represents and warrants that Customer is not on the United States Department of Treasury Office of Foreign Asset Control's list of Specially Designated National and Blocked Persons and are not otherwise a person to whom AOP is legally prohibited to provide Services. Customer assumes full legal responsibility for any access and use of Services from outside the United States, with full understanding that the same may constitute export of technology and technical data that may implicate export regulations and/or require export licenses, and represent that should such license be required that it is Customer's responsibility to obtain the same, and in the event of any breach of this duty resulting in legal claims against AOP, Customer shall defend and hold AOP harmless from all claims and damages arising there from.
Customer may not use Services in any situation where failure or fault of Services could lead to death or serious bodily injury of any person, or to physical or environmental damage.

For example, without limitation, Customer may not use, or permit any other person to use, Services for the development, design, manufacture, production, stockpiling, and/or use of nuclear, chemical, and/or biological weapons, weapons of mass destruction, or missiles or in connection with aircraft or other modes of human mass transportation, nuclear or chemical facilities, or Class III medical devices under the Federal Food, Dug, and Cosmetic Act.

Customer may permit third party Users to use Services, and Customer is responsible for acts and/or omissions of any and all third-party Users. Unless otherwise expressly stated in the Agreement, AOP will provide Support only to Customer and will not provide Support to Customer's customers, Users, subsidiaries, Affiliates, or any other third parties. There are no third-party beneficiaries to the Agreement, meaning that Customer's customers, subsidiaries, affiliates, and/or third parties have no rights against AOP under and/or arising from the Agreement.
Customer agree that Customer will not interfere with any service management software ('SMS') agent(s) that AOP may install on Services. AOP agrees that any SMS agent will only utilize a minimal amount of computing resources and will not interfere with Customer's use of Services. Should Customer attempt to and/or actually interfere and/or disable such SMS agent(s), Customer's Service will become 'Unsupported' and AOP may access Services to reinstall such SMS agent(s).



FEES AND PAYMENT

Set-Up and Fees

: Set-up fees, related service charges, and any applicable first payments for payment plan installments are due at the time Customer submits an Order Form or orders Services. Customer accepts and acknowledges that Customer will be responsible for paying for any network resources that are used to connect Customer's Services, even if Customer is not utilizing Services. Customer may initiate non-renewal and/or a cancellation request on in accordance with this Agreement but shall be responsible for paying for any AOP Network resources (including without limitation space provisioned for Customer's Services) up to the point of non-renewal or cancellation.
Customer further agrees and acknowledges that cancellations made after Customer submits an Order Form, orders Services, and/or AOP provisions Services for Customer will not nullify Customer's obligation for set-up fees, related service charges, and all initial Term fees and/or payments due under any applicable payment plan. All set-up and initial Term fees are non-refundable, in whole or in part, even if Customer's Account is suspended, cancelled, or transferred prior to the end of the initial Term. Any suspension, termination, and/or cancellation by AOP or Customer shall not relieve Customer of the obligation to pay all fees accrued prior to such suspension, termination and/or cancellation.

Invoices

: AOP will charge Customer for fees in accordance with the Order Form; unless otherwise stated, the billing cycle for Services will be monthly. AOP will charge Customer's credit/debit card without invoice as follows: (i) for recurring fees. in advance, on or around the first day of each billing cycle; and (ii) for non-recurring fees (such as fees for initial set up, service-related charges, overages, cycle fees, and domain name registration fees) on or around the date incurred, or on or around the first day of the billing cycle that follows the date incurred, at AOP's option. AOP, in its sole discretion, may wait to charge such fees until the total aggregate due are at least $10.

Overages

: AOP will bill Customer, and Customer shall pay, for excess resources used by Customer, including without limitation overages for data transfer, disk space usage, and virtual host limits. If Customer exceeds Customer's virtual host limit, AOP, in its sole discretion, may automatically upgrade to the next-higher service plan and bill Customer according to the upgraded plan and Customer will pay according to the upgraded plan.

Late Fees

: If Customer fails to pay AOP within five (5) business days from the date payment is due, then AOP may, without limiting and in addition to its other available remedies, assess a late payment charge at the rate of two percent (2.0%) per month or the maximum rate allowed by applicable law, whichever is the lesser. In the event Customer fails to make a payment, Customer will be responsible for all reasonable expenses (including attorneys' fees) incurred by AOP in collecting such amounts.

Suspension of Services and Registered Name registration

: Customer acknowledges and agrees that Customer's Registered Name is subject to suspension, cancellation, or transfer by any ICANN procedure, by any registrar and/or registry operator procedures approved under an ICANN-adopted policy, and/or by any other top-level domain registry operator procedures as the case may be, for the resolution of disputes concerning the Registered Name, and, in the event of Customer's failure to pay, Customer agrees and acknowledges that, AOP, in its sole discretion, may cause Customer's Registered Name registration to be transferred to AOP. Should AOP cause Customer's Registered Name registration to be transferred, AOP will possess any and all rights regarding such Registered Name registration including without limitation the right to make said Registered Name available to other parties for purchase. AOP may reinstate Customer's Registered Name registration at AOP's sole discretion following AOP's receipt of payment in full from Customer (unless AOP has already sold the Registered Name registration to a third party, under the above provisions of this Agreement).

Default and Acceleration

: Should Customer fail to make timely and full payment and/or otherwise breach this Agreement, AOP may declare Customer in default and require Customer to pay all fees owing for the then-current Term immediately and without prior notice. Further, in the event of such default, AOP may act, in its sole discretion, as Customer's attorney-in-fact to execute actions and/or proceedings including without limitation selling and/or otherwise disclosing Customer's Registered Name registration.



OWNERSHIP RIGHTS / INTELLECTUAL PROPERTY

Customer retains all ownership and intellectual property rights in and to Customer Data. Customer may have access to Third Party Content through use of the Services. Unless otherwise stated in the Order Form, all ownership and intellectual property rights in and to Third Party Content and the use of such content is governed by separate third party terms between Customer and the applicable third party.
Neither party shall take any action or intentionally omit to take any action that would jeopardize, limit, or interfere in any manner with the ownership of the other party in the other party's products, services, documentation, or intellectual property. Title to and ownership of any and all original and/or copies of any products, services, software, documentation, developed by and/or for AOP and/or owned by AOP, whether in machine-readable or printed form, and including, without limitation, any derivative works, compilations, or collective works thereof, and all related technical know-how, and all rights therein (including without limitation rights in patents, copyrights, and trade secrets applicable thereto), are and shall remain the exclusive property of AOP and its suppliers and/or its vendors. Customer shall not take any action to jeopardize, limit, and/or interfere in any manner with AOP's rights, title to, and interest in and to its trade secrets, inventions, copyrights, and/or other intellectual property including without limitation disassembling, de-compiling, or reverse-engineering any of AOP's software and/or any of AOP's source code. Customer shall not use any of AOP's intellectual property including without limitation AOP's name, trademarks, trade names, or logos, in connection with the operation of Customer's business, except as may be provided for in the Agreement. Neither party shall use the other party's name, trademarks, or logos in either its own corporate name or in any fictitious name. Neither party nor its employees or agents shall knowingly remove or alter any trademark, trade name, copyright, or other proprietary notices, legends, or symbols from any of the other party's products or documentation or intellectual property.
Customer does not acquire any ownership interest in and/or right to possess the Network and/or any Network components, and Customer has no right to physically access the Network.
Customer grants AOP a non-exclusive, worldwide, royalty-free, and fully paid-up license during the Term to use Customer's name, trademarks, logos, marks, and/or trade names in connection with AOP's Services (including Support) provisioned to Customer and to be listed as a customer of AOP's Services by AOP and/or its designees. This includes the right of AOP to sub-license its Affiliates and/or any third parties providing all or part of Services on behalf of AOP to achieve the foregoing.
AOP may use any reports, comments, ratings, reviews and suggestions in any form regarding the Services that Customer provides to AOP (collectively, the "Feedback"). Customer grants AOP a worldwide, non-exclusive, irrevocable, perpetual, royalty-free right and license to incorporate and use the Feedback.



CONFIDENTIALITY & NON-SOLICITATION

'Confidential Information' means all information disclosed by one Party to the other, that the receiving party should reasonably understand to be confidential, including but not limited to: (i) unpublished prices and other terms of Services, audit and security reports, product development plans, nonpublic information of the parties relating to its business activities and/or financial affairs, Network configuration designs, and other proprietary information or technology; (ii) lists of subscribers, customers, and/or clients, including without limitation information such as credit card numbers, personal contact information, and preferences; and the results of market research performed or obtained by one another concerning any such subscribers, customers, and/or clients; and (iii) information belonging to and/or concerning one another which is not generally known by or disclosed to the public, including without limitation information regarding one another's hardware, software, personnel, finances, business plans, computer programs, code, algorithms, expertise of employees and consultants, know-how, formulas, processes, ideas, inventions (whether patentable or not), schematics, and other technical, business, financial and product development plans, forecasts, strategies, and any other information marked 'Confidential.' Information that is developed by one party on its own, without reference to the other party's Confidential Information, or that becomes available to one party other than through violation of the Agreement or applicable law, shall not be 'Confidential Information' of the other party. Confidential information shall not include Customer Data.
Customer and AOP hereby agree not to disclose or use and to assure that their employees and agents do not disclose or use each other's Confidential Information. Both parties acknowledge that monetary damages may not be a sufficient remedy for unauthorized disclosure or use of Confidential Information and that a Party may seek, without waiving any other rights or remedies, such injunctive or equitable relief as may be deemed proper by a court of competent jurisdiction. This Section will survive the termination of the Agreement for a period of two (2) years.



TERM AND TERMINATION

The Service's initial Term will begin as indicated on the applicable Order Form. At the end of the initial Term, each Service ordered hereunder will renew for successive terms equal in length to the Initial Term (each a "Renewal Term") unless and until terminated as provided herein. The initial Term and any Renewal Term may collectively be referred to as the "Term." The "Service Date" is defined as the earlier of the date on which (a) AOP notifies Customer that the Service is available for Customer's use at either the AOP defined demarcation point or last-available test point; or (b) Customer first uses the Service. The Requested Service Date on the Order Form is the earliest date on which Customer is willing to accept Service. AOP does not guarantee that the Service will be installed on the Requested Service Date.
AOP may suspend Customer's or Customer's Users' access to, or use of, the Services if AOP believes that (a) there is a significant threat to the functionality, security, integrity, or availability of the Services or any content, data, or applications in the Services; (b) Customer or Customer's Users are accessing or using the Services to commit an illegal act; or (c) there is a violation of the AUP. When reasonably practicable and lawfully permitted, AOP will provide Customer with advance notice of any such suspension. AOP will use reasonable efforts to re-establish the Services promptly after AOP determines that the issue causing the suspension has been resolved. Any suspension under this paragraph shall not excuse Customer from its obligation to make payments under this Agreement.
Either party may terminate this Agreement upon thirty (30) days written notice if the other party materially breaches any provisions of this Agreement, and such breach has not been cured after notice of the same within such thirty (30) day period. AOP may immediately terminate, suspend, or amend this Agreement, without liability: (a) to comply with any order issued or proposed to be issued by any governmental agency; (b) to comply with any provision of law; or (c) if performance of any term of this Agreement by either Party would cause it to be in violation of law. AOP shall also have the right to immediately terminate the Agreement if the Customer discontinues business, or becomes insolvent, or if any action relating to the bankruptcy or insolvency of the Customer is instituted.
This Agreement and the rights granted are effective until terminated. Upon the effective date of termination of this Agreement, for any reason, Customer shall immediately render all sums and payments for all fees due and owing to AOP for the balance of the Term;



WARRANTIES

With respect to the Services to be provided hereunder, Customer understands and acknowledges that AOP MAKES ABSOLUTELY NO WARRANTIES WHATSOEVER, EXPRESS OR IMPLIED. The Services are provided on an "as is" and "as available" basis. AOP does not monitor and disclaims all liability and responsibility for the content of any communication transmitted by Customer or others, and disclaims all liability and responsibility for unauthorized use or misuse of the Services. Customer further agrees that AOP and any of its employees, agents, affiliates, and/or suppliers shall not be liable to Customer for any claims, damages, or loss of profit which may be suffered by Customer or any other entity in any respect for direct, indirect, consequential, actual, or punitive damages arising out of or in relation to Services provided hereunder, including, but not limited to, losses or damages resulting from loss of Customer Data. The utilization of any data or information received by Customer via AOP's Network, Services, and/or other AOP's other resources is at Customer's sole and absolute risk, and AOP specifically disclaims and denies any responsibility for the completeness, accuracy, or quality of such data or information.
Customer represents and warrants that a) Customer is lawfully entitled to use, display, posses, or access the Customer Data uploaded, linked to, framed, or otherwise posted on the Services; b) Customer Data and Customer's use of the Services will not infringe the intellectual property rights of any third party; c) Customer's use of the Services will not violate any laws, including, without limitation, laws relating to unsolicited commercial email, child pornography, collection of identifying information, consumer protection, and privacy; d) Customer will not upload any worms, virus, or malicious code to the servers which provide the Services; and e) Customer's use of the Services will not subject AOP to any claims by any third party, including claims relating to infringement of intellectual property rights or claims relating to the products or services which Customer may provide or offer.



LIMITATION OF LIABILITY

NEITHER AOP NOR ANYONE ELSE INVOLVED IN CREATING, PRODUCING, DELIVERING (INCLUDING SUSPENDING OR DISCONTINUING SERVICES), OR SUPPORTING THE SERVICES SHALL BE LIABLE TO THE CUSTOMER, ANY REPRESENTATIVE, OR ANY THIRD PARTY FOR ANY INDIRECT, INCIDENTAL, SPECIAL, PUNITIVE, OR CONSEQUENTIAL DAMAGES ARISING OUT OF THE SERVICES OR INABILITY TO USE THE SERVICES, INCLUDING, WITHOUT LIMITATION, LOST REVENUE, LOST PROFITS, LOSS OF TECHNOLOGY, RIGHTS OR SERVICES, EVEN IF ADVISED OF THE POSSIBILITY OF SUCH DAMAGES, WHETHER UNDER THEORY OF CONTRACT OR TORT (INCLUDING NEGLIGENCE, STRICT LIABILITY, OR OTHERWISE).
AOP'S AGGREGATE LIABILITY UNDER THIS AGREEMENT, REGARDLESS OF THEORY OF LIABILITY, SHALL NOT EXCEED ONE THOUSAND DOLLARS ($1,000) IN TOTAL; PROVIDED, HOWEVER, THAT THE FOREGOING LIMITATIONS SHALL NOT APPLY FOR ANY LIABILITY WHICH MAY NOT BE EXCLUDED OR LIMITED UNDER APPLICABLE LAW. NOTWITHSTANDING ANYTHING TO THE CONTRARY HEREIN, AOP'S SOLE AND EXCLUSIVE LIABILITY AND CUSTOMER'S SOLE AND EXCLUSIVE REMEDY FOR ALL CLAIMS OF DEFECTS IN THE SERVICES WILL BE, IN AOP'S SOLE DISCRETION, TO EITHER: (A) RE-PERFORM SUCH SERVICES; OR (B) FULLY OR PARTIALLY CREDIT OR REFUND THE FEES PAID BY CUSTOMER FOR SUCH SERVICES.
CUSTOMER RECOGNIZES THAT THE INTERNET CONSISTS OF MULTIPLE PARTICIPATING NETWORKS THAT ARE SEPARATELY OWNED AND NOT SUBJECT TO AOP'S CONTROL. CUSTOMER AGREES THAT AOP SHALL NOT BE LIABLE FOR DAMAGES INCURRED OR SUMS PAID WHEN THE SERVICES ARE TEMPORARILY OR PERMANENTLY UNAVAILABLE DUE TO MALFUNCTION OF, OR CESSATION OF, INTERNET SERVICES BY NETWORK(S) OR INTERNET SERVICE PROVIDERS NOT SUBJECT TO AOP'S CONTROL, OR FOR TRANSMISSION ERRORS IN, CORRUPTION OF, OR THE SECURITY OF CUSTOMER INFORMATION CARRIED ON SUCH NETWORKS OR INTERNET SERVICE PROVIDERS. AOP SHALL HAVE NO LIABILITY HEREUNDER FOR DAMAGES INCURRED OR SUMS PAID DUE TO ANY FAULT OF CUSTOMER OR ANY THIRD PARTY, OR BY ANY HARMFUL COMPONENTS (SUCH AS COMPUTER VIRUSES, WORMS, COMPUTER SABOTAGE, AND 'DENIAL OF SERVICE ATTACKS). AOP IS NOT LIABLE FOR ANY BREACH OF SECURITY ON THE CUSTOMER'S NETWORK, REGARDLESS OF WHETHER ANY REMEDY PROVIDED IN THIS AGREEMENT FAILS OF ITS ESSENTIAL PURPOSE. WITHOUT LIMITING THE FOREGOING, THE CUSTOMER AGREES THAT IT WILL NOT HOLD AOP RESPONSIBLE FOR (A) THIRD PARTY CLAIMS AGAINST CUSTOMER FOR DAMAGES, (B) LOSS OF OR DAMAGE TO CUSTOMER'S RECORDS OR DATA OR THOSE OF ANY THIRD PARTY, OR (C) LOSS OR DAMAGE TO CUSTOMER ASSOCIATED WITH THE INOPERABILITY OF CUSTOMER'S EQUIPMENT OR APPLICATIONS WITH ANY COMPONENT OF THE SERVICES OR THE AOP NETWORK. THE CUSTOMER AGREES TO MAKE ALL CLAIMS RELATED TO THE SERVICES DIRECTLY AGAINST AOP, AND WAIVES ANY RIGHT TO RECOVER DAMAGES (DIRECTLY OR BY INDEMNITY) RELATED TO THE SERVICES BY CLAIMING AGAINST OR THROUGH A THIRD PARTY TO THIS AGREEMENT.
NO ACTION OR PROCEEDING AGAINST AOP MAY BE COMMENCED BY THE CUSTOMER MORE THAN THREE (3) MONTHS AFTER THE LAST DAY ON WHICH THE SERVICE WHICH IS THE BASIS FOR THE ACTION IS RENDERED, AND CUSTOMER ACKNOWLEDGES THAT THIS LIMITATION CONSTITUTES AN EXPRESS WAIVER OF ANY RIGHTS UNDER ANY APPLICABLE STATUTE OF LIMITATIONS WHICH WOULD OTHERWISE AFFORD ADDITIONAL TIME FOR SUCH A CLAIM.



EXCLUSIVE REMEDIES FOR UNPLANNED SERVICE INTERRUPTIONS

You agree that any unplanned or unannounced interruptions in the Services shall not require a remedy unless such unplanned or unannounced interruptions exceed 24 hours in any 30 day period, in which case you agree that the exclusive remedy shall be a credit toward 24 hours of hosting for each 24 hour period of unplanned or unannounced interruptions, and that such credit shall exclusively be applied against the fees owed for your next period of hosting, if any, or shall be exclusively be accomplished by adjusting the end of your then-current Service term.



INDEMNITY

Customer will indemnify, defend and hold harmless AOP and its directors, officers, employees, affiliates, and its agents and subcontractors from and against any claims, suits, liability, damages, penalties and/or costs (including without limitation reasonable attorney's fees and costs) ("Claims") arising directly or indirectly out of (a) Customer's violation of this Agreement, the AUP or any applicable law, rule or regulation; (b) any and all claims by any of Customer's customers or other third party end users in connection with a Service (including, without limitation, any claims regarding content transmitted using a Service or violation of data protection legislation), regardless of the form of action, whether in contract, tort, warranty, or strict liability; provided, however, that Customer will have no obligation to indemnify and defend AOP against claims for damages for bodily injury or death caused by AOP's gross negligence or willful misconduct; or (c) from claims of copyright infringement and all manner of intellectual property claims, defamation claims, claims of publication of obscene, indecent, offensive, racist, unreasonably violent, threatening, intimidating or harassing material, and claims of infringement of data protection legislation, to the extent such Losses are based upon (i) the content of any information transmitted by Customer or by any of Customer's customers or authorized End Users, (ii) the use and/or publication of any and all communications or information transmitted by Customer or by any of Customer's customers or authorized End Users, or (iii) the use of Service(s) by Customer in any manner inconsistent with the terms of this Agreement, including without limitation of the AUP.
Customer will provide AOP with prompt, written notice of any Claims covered by this indemnification and will cooperate appropriately with AOP in connection therewith. Customer shall defend AOP, upon AOP's request, against any Claims. Promptly after receipt of such request, Customer shall assume the defense of such Claim with counsel reasonably satisfactory to AOP. Customer shall not settle or compromise any such Claim or consent to the entry of any judgment without the prior written consent of AOP.



EXPORT

Export laws and regulations of the United States and any other relevant local export laws and regulations apply to the Services. Such export laws govern use of the Services. Customer agrees that no data, information, software programs and/or materials resulting from Services (or direct product thereof) will be exported, directly or indirectly, in violation of these laws, or will be used for any purpose prohibited by these laws including, without limitation, nuclear, chemical, or biological weapons proliferation, or development of missile technology.
Customer acknowledge that the Services are designed with capabilities for Customer and Customer's Users to access the Services without regard to geographic location and to transfer or otherwise move Customer Data between the Services and other locations such as User workstations. You are solely responsible for the authorization and management of User accounts across geographic locations, as well as export control and geographic transfer of Customer Data.



MISCELLANEOUS

Force Majeure. AOP shall not be liable to Customer for any delay or failure to perform its obligations hereunder if such delay or failure arises from any cause or causes beyond the reasonable control of such party. Such causes shall include, but are not limited to, acts of God, floods, fires, loss of electricity or other utilities, or delays by either party in providing required resources or support or performing any other requirements hereunder.
Independent Contractor. Neither Party is the agent or legal representative of the other Party, and this Agreement does not create a partnership, joint venture, or fiduciary relationship between AOP and Customer. Neither Party shall have any authority to agree for or bind the other Party in any manner whatsoever. This Agreement confers no rights, remedies, or claims of any kind upon any third party, including, without limitation, the Customer's End Users.
Publicity. Other than as explicitly stated herein, neither Party shall use the other Party's names, symbols, trademarks, or other marks without the other Party's prior written consent. AOP may publicly refer to Customer as a Customer of AOP, including on AOP's website and in sales presentations, and may use Customer's Marks for such purposes.
Governing Law and Jurisdiction. This Agreement will be governed by and construed in accordance with the laws of the State of Louisiana. For any dispute, the Parties agree to first attempt to resolve the dispute informally. In the event that the Parties are unable to resolve a dispute after sixty (60) days, the parties agree to resolve any claim, dispute, or controversy (excluding any claims for injunctive or other equitable relief which may be brought in federal or state courts situated in Calcasieu Parish, Louisiana) arising out of or in connection with or relating to this Agreement, or the breach or alleged breach thereof (collectively, "Claims"), by binding arbitration under the Optional Expedited Arbitration Procedures then in effect for JAMS. JAMS may be contacted at www.jamsadr.com. The arbitration will be conducted in Calcasieu Parish, Louisiana, unless the Parties agree otherwise. The arbitrator, witness, party representative, counsel, expert or staff may participate by video conference where such participant (when participating) can be heard and seen (i.e., Zoom). Each Party will be responsible for paying its applicable JAMS filing, administrative and arbitrator fees in accordance with JAMS rules. Nothing in this Section shall be deemed as preventing a Party from seeking injunctive or other equitable relief from the courts as necessary to prevent the actual or threatened infringement, misappropriation, or violation of its confidential information, intellectual property rights or other proprietary rights.
Expenses and Attorneys' Fees. In the event any action is brought to enforce any provision of the Agreement or to declare a breach of the Agreement, the prevailing party shall be entitled to recover, in addition to any other amounts awarded, reasonable legal and other related costs and expenses, including attorney's fees, incurred thereby.
Notice. Any notices or communications under this Agreement must be sent in writing by email, (written and/or physical material is not accepted) to the appropriate contact point listed on the Order Form, and are considered made when received at that address; provided, that termination notices to AOP must be sent in accordance with Section 5 above. In the event of an emergency, AOP may only be able to provide verbal notice first; such verbal notice will be followed by email notice. The customer is responsible for the accuracy of its information on the Order Form, including points of contact. Each Party may change its email address for receipt of notice by giving notice of such change to the other Party. For contractual purposes, AOP and Customer consent to receive communications from each other in an electronic form, and Customer agrees that all terms and conditions, agreements, notices, disclosures, and other communications that AOP provides to Customer electronically satisfy any legal requirement that such communications would satisfy if it were in writing.
Assignment. Customer may not assign this Agreement without AOP's prior written consent. Any such assignment without AOP's prior written consent shall be void. This Agreement shall be binding upon and shall benefit the Parties and their respective successors and permitted assigns.
Survival: All provisions which by their terms contemplate survival shall survive the termination or expiration of this Agreement regardless of the cause of such termination.
Entire Agreement. This Agreement supersedes any and all agreements, either oral or written, between the Parties hereto with respect to the rendering of services in any manner. Each Party to this Agreement acknowledges that no representations, inducements, promises, or agreements, orally or otherwise, have been made by any party, or anyone acting on behalf of any party, that are not embodied herein, and that no other agreement, statement, or promise not contained in this Agreement shall be valid or binding. Any modification of this Agreement will be effective only if it is in writing signed by the Parties hereto.
No Third-party Beneficiaries. Nothing express or implied in this Agreement is intended to confer, nor shall confer, upon any person or entity other than the Parties, their licensors, and their respective successors or assigns any rights, remedies, obligations, or liabilities whatsoever.
Waiver. The failure of either Party hereto to insist in any one or more instances upon strict compliance with the performance of this Agreement or to take advantage of any respective rights hereunder shall not be construed to be a waiver of such provisions or the relinquishments of such rights in other instances, but the same shall continue and remain in full force and effect.
Severability. In the event that any provisions hereof shall be held to be invalid or unenforceable for any reason whatsoever, it is agreed that such invalidity or unenforceability shall not affect any other provision of this Agreement and the remaining provisions shall remain in full force and effect.
Interpretation. Section headings are for reference only, and shall not be construed as substantive parts of this Agreement. Each capitalized term used in this Agreement (including any schedule or exhibit of this Agreement) shall have the meaning attributed to it in any part of this Agreement (including any such schedules or exhibits).
This Agreement may be executed in one or more counterparts all of which taken together shall constitute one and the same instrument.
IN WITNESS WHEREOF, the Parties have agreed to the terms of this Agreement as of the Effective Date.
ADVANCED OFFICE PRODUCTS, INC. CUSTOMER:_________________________
By: _______________________________ By: _______________________________
Title: ______________________________ Title: ______________________________
Date: ______________________________ Date: ______________________________
EXHIBIT A
SERVICE LEVELS
The Services will be available on a 7 (day) x 24 (hour) basis except for outages for maintenance and upgrades within the Maintenance Window defined below. If any outage is outside of the Maintenance Window, then AOP will provide reasonable prior written notice (email acceptable) to Customer of such scheduled outage as detailed below.


AOP will, at AOP's expense, upgrade or improve capacity and performance levels within its environments as AOP, through reasonable commercial judgment, determines improvements are warranted and necessary for availability and performance attainment. The Services will be available for access and use by Customer, including all features and functionality thereof, without Severity Levels 1, 2, and 3 issues as detailed in the Technical Support Table below ("Issues"), 99.5% of the time, measured on a monthly basis ("Uptime"). Availability will be calculated for the measurement period by dividing (a) the Baseline Uptime less Unscheduled Downtime by (b) the Baseline Uptime for the same period.

"Baseline Uptime" means the total number of minutes during the measurement period during which the Services, including all features and functionality thereof, is available for access and use by Customer without Issues. Baseline Uptime excludes Excused Downtime.
"Scheduled Downtime" means the total time during the measurement period that the Services, including any features or functionality thereof, is not available for access and use by Customer during Maintenance Window.
"Unscheduled Downtime" means the total number of minutes during the measurement period during which the Services or any feature or function thereof is not available for access or use by Customer (other than Excused Downtime) or contains Issues, measured from the time Customer first reports the outage to AOP.
"Excused Downtime" means the total time during which the Services or any feature or function thereof is not available for access or use, or contains Issues, by Customer during Scheduled Downtime or due to events outside of AOP's control, including: (i) Customer side hardware or network issues; (ii) telecommunications outages; and (iii) other force majeure events.



Scheduled Downtime (Maintenance Window)

AOP will use reasonable efforts to perform all scheduled maintenance and backups during off-peak periods. AOP will provide Customer with at least 72 hours' notice of maintenance if any service disruption is anticipated. Notification will be provided by email to the main point of contact on the Order Form. Unless otherwise agreed to by the parties, AOP will schedule maintenance during the maintenance window between 10:00 pm to 2:00 am Central Time on Saturday (the "Maintenance Window"); provided, however, that AOP will limit downtime resulting from such Scheduled Downtime to twice per month for no more than 30 minutes per downtime. AOP will not be required, unless otherwise agreed to by the parties, to provide any other notice or coordination not specified herein or in the Agreement with Customer with respect to any maintenance performed and outages during any Maintenance Window.



Technical Support

Customer may request Support from AOP by submitting an online ticket at support@AOP.com. AOP's standard technical support hours are Monday through Friday, 9 am – 5 pm CST. AOP will respond to requests for Support in accordance with the following time frames based upon the severity of the technical problem reported to AOP. AOP may in its reasonable discretion upgrade or downgrade the severity level upon investigating the request for Support.
| | | | | |
| --- | --- | --- | --- | --- |
| Severity Level | Description of Issues | Initial Response Time | Status Updates | Escalation of Issue If not Resolved Within: |
| 3 | Minor/low impact issues that may have a reduction in solution capability but no impact to customers or operational processes. Includes anything that would not rise to the level of a Severity 1 or Severity 2 issue. | Five (5) business days | As commercially reasonable until information provided. | 10 business days |
| 2 | Significant impact issues that have operational impact but no customer facing impacts. | Two (2) business days | Every twelve hours until Services restoration is provided. | 5 business days |
| 1 | Critical/High impact issues that have a critical impact on services and revenue and require immediate attention. | Within four (4) business hours. | Every hour until Services restoration is provided | 8 hours |
AOP will make commercially reasonable efforts to respond to and remedy problems per the Service Levels above. If AOP does not resolve issues that specifically fall into the Service Level criteria above within the documented timeframes as provided above, Customer will escalate the matter in writing to support@AOP.com and will provide the applicable online ticket number. If after such escalation, the problems are addressed but remain outstanding or other issues arise, the Parties will continue to work together in good faith to resolve and address the issues as expeditiously as possible.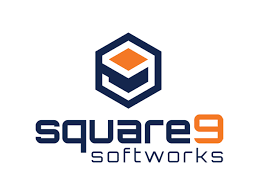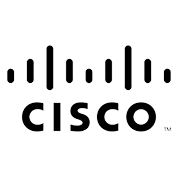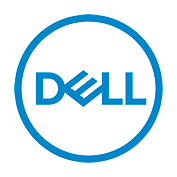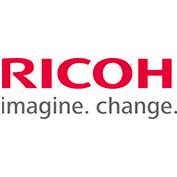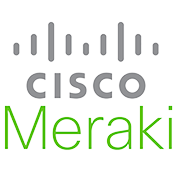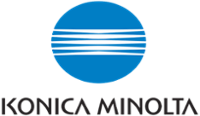 Have a Project?
Click the link below to request a quote from the AOP team. We offer custom tailored solutions and plans for your business needs.