Mutual Non-Disclosure Agreement
This NON-DISCLOSURE AGREEMENT (this "Agreement") is entered into and is effective as of ___________________________ (the "Effective Date") by and between Advanced Office Products, Inc. a Louisiana corporation with its principal place of business at 620 Romero Street, Lake Charles, LA 70607 ("AOP"), and ________________________, a _____________________ with its principal place of business at _________________________ ("Company"). AOP and Company are collectively referred to herein as the "Parties" and each may be individually referred to as a "Party."
WHEREAS, Company and AOP wish to protect certain confidential information that may be disclosed in the context of their discussions concerning potential business to be conducted between them (the "Proposed Transactions"), and therefore wish to enter into an agreement setting out the terms on which such information may be disclosed and will be protected;
NOW, THEREFORE, in consideration of the mutual covenants and agreements herein contained and other good and valuable consideration (the receipt and sufficiency of which are hereby acknowledged), the Parties agree as follows:
Definition of Confidential Information. For their mutual benefit, the Parties may exchange certain confidential information and each Party agrees that, for the purposes of this Agreement, the Party disclosing its Confidential Information (as defined below) is referred to, in that capacity, as the "

Discloser

" and the Party receiving the Discloser's Confidential Information is referred to as the "

Recipient

". Each Party acknowledges that (i) the existence, terms and conditions of this Agreement, (ii) the existence of any discussions between the Parties concerning the Proposed Transactions and/or concerning any information of each Party's businesses and (iii) information disclosed by or on behalf of the Discloser, including, without limitation, information related to its intellectual property, computer software, technology and programs, product plans, designs, formulae, processes, techniques, drawings, diagrams, visual demonstrations, ideas, concepts, costs, prices, clients, customers, finances, marketing plans, advertising, commercial or sales materials, business opportunities, personnel, research, development or know-how and other data in oral, written, graphic, electronic or any other form or medium whatsoever (regardless of whether such information is marked as confidential or proprietary) will be considered confidential information (the "Confidential Information"). Confidential Information also includes any information received from other entities that the Parties are obligated to treat as confidential. Notwithstanding anything in this Agreement to the contrary, failure by the Discloser to mark such information as protected, confidential or proprietary will not be determinative of the protected, confidential or proprietary character of the disclosed information. However, Discloser's Confidential Information does not include information that:
is now or subsequently becomes generally available to the public through no fault or breach of the confidentiality obligations on the part of the Recipient or any of its Representatives (as defined below);
the Recipient can demonstrate to have had the Discloser's Confidential Information rightfully in its possession prior to disclosure to the Recipient;
is independently developed by the Recipient without the use of any of the Discloser's Confidential Information; or
the Recipient rightfully obtains the Discloser's Confidential Information on a non-confidential basis from a third party that, to the best of Receiving Party's knowledge, has the right to transfer or disclose it without restriction and with no duty to hold such information in confidence.
Non-Disclosure and Non-Use of Confidential Information. A Recipient shall not release, disclose, publish or communicate Discloser's Confidential Information or make it available to any person or entity other than officers, directors, investors, lenders, employees, financial advisors, accountants and legal advisors of the Recipient (collectively, "Representatives") that reasonably need to know the Discloser's Confidential Information for purposes of evaluating and negotiating the Proposed Transactions, and which Representatives are subject to obligations of confidentiality at least as protective as those in this Agreement. The Recipient shall, at all times, be fully liable for any breach of this Agreement by its Representatives. Except as expressly permitted by this Agreement, neither the Recipient nor its Representatives may use the Discloser's Confidential Information for its own or any third party's benefit without, in each instance, the prior written approval of an authorized representative of the Discloser. The Recipient shall not use any of Discloser's Confidential Information for any purposes except those expressly contemplated hereby or as expressly authorized by the Discloser.
The Recipient may disclose certain Confidential Information of the Discloser, without violating the obligations of this Agreement, to the extent such disclosure is required by a valid order of a court or other governmental body having jurisdiction, provided that the Recipient provides the Discloser with reasonable prior written notice of such disclosure and makes a reasonable effort to obtain, or to assist the Discloser in obtaining, a protective order preventing or limiting the disclosure and/or requiring that the Confidential Information so disclosed be used only for the purposes for which the law or regulation required, or for which the order was issued.
Each Party will take reasonable security precautions to protect and safeguard the Confidential Information against any unauthorized use, disclosure, transfer or publication, with at least the same degree of care and precaution as it uses to protect its own Confidential Information of a similar nature, but in no event with less than reasonable care. The Recipient will immediately notify the Discloser upon discovery of any loss or unauthorized disclosure of the Confidential Information of the Discloser. Upon receipt of written request from a Discloser, the Recipient shall, at its option, either promptly return or certify in writing to the destruction of all copies of writings and other materials in its possession or control that contain Confidential Information received from the Discloser under this Agreement. The return or destruction of the Discloser's Confidential Information shall not relieve the Recipient and its Representatives from their respective obligations under this Agreement.
Ownership of Confidential Information. Each Party is, and will remain, the sole owner of all right, title and interest in its Confidential Information, including, without limitation, any and all rights in copyright, patent, trade secret and trademark, service mark or trade name included in its Confidential Information.


No Representations or Warranties / No Obligations. Each Party represents and warrants to the other party that it has the right to enter into this Agreement and to disclose its Confidential Information to the other Party pursuant to this Agreement, and that it is not a party to any other agreement with, or under any obligation to, any third party that would prevent it from entering into this Agreement. Otherwise, all information is provided hereunder "AS IS" and without any representation or warranty (express, implied or otherwise) regarding its accuracy or performance. No other obligations, express or implied, are created or assumed by either Party except as stated herein. Each Party acknowledges that this Agreement in no way detracts from or limits the power of a Discloser to carry on any other negotiations or otherwise deal with its Confidential Information in any manner whatsoever.


Injunctive Relief. Each Party acknowledges and expressly agrees that any breach by it or its Representatives of this Agreement would cause the other Party immediate and irreparable harm for which monetary damages will not be an adequate remedy and, therefore, each Party agrees that, in the event of any such breach, the other Party shall be entitled to seek injunctive relief or similar equitable relief against the continuing or further breach, without the necessity of proof of actual damages. This right to injunctive relief or similar equitable relief without necessity of proof of damage is in addition to any other right that such other Party may have under this Agreement or otherwise in law or in equity.


Indemnification. Each Party (the "Indemnitor") shall indemnify and hold harmless the other Party (the "Indemnitee") from and against any and all third party claims for losses, liabilities, costs, expenses (including amounts paid in settlement and reasonable attorneys' fees and expenses), penalties, judgments and damages ("Losses"), which may be imposed upon or incurred by the Indemnitee as the result of any breach by the Indemnitor of any term or provision of this Agreement and/or any violation of applicable laws, rules or regulations. The foregoing obligations are conditioned on the Indemnitee: (a) giving the Indemnitor notice of the relevant claim; (b) cooperating with the Indemnitor, at the Indemnitor's expense, in the defense of such claim; and (c) giving the Indemnitor the right to control the investigation, defense and settlement of any such claim, except that the Indemnitor will not enter into any settlement that affects the Indemnitee's rights or interest without the Indemnitee's prior written approval. The Indemnitee will have the right to participate in the defense at its own expense. Each Party's indemnification obligations under this Agreement will be reduced to the extent the other Party is held to have been contributorily negligent or otherwise at fault. Each Party shall have a duty to mitigate its damages for which the other Party is or may be responsible.


Governing Law; Submission to Jurisdiction; Waiver of Jury Trial. This Agreement will be governed by and construed in accordance with the laws of the State of Louisiana without regard to conflicts of law principles of any jurisdiction. The parties submit to the exclusive jurisdiction and venue of the state and federal courts within Calcasieu Parish, Louisiana for purposes of any suit, action or other proceeding arising out of, or relating, to this Agreement. Each party waives, to the fullest extent permitted by law, any claim for inconvenient forum. Each party knowingly, voluntarily and intentionally waives its right to a trial by jury, to the extent permitted by law, in any suit, action or other proceeding arising out of, or relating, to this Agreement. In the event any action is brought to enforce any provision of the Agreement or to declare a breach of the Agreement, the prevailing Party shall be entitled to recover, in addition to any other amounts awarded, reasonable legal and other related costs and expenses, including attorney's fees, incurred thereby.


Notices. Any notice, certification or other required communication (each, a "Notice") must be in writing, addressed to the party's respective address contained in the introductory paragraph herein, and delivered: (a) personally; (b) by certified mail, postage prepaid, return receipt requested; or (c) by recognized overnight courier service, charges prepaid. A Notice will be deemed received: if delivered personally, on the date of delivery; if mailed, five (5) days after deposit in the United States mail; or if sent via courier, one (1) Business Day after deposit with the courier service.


Assignment. This Agreement is not assignable by either Party without the prior written consent of the other Party. Notwithstanding the foregoing, either Party may assign this Agreement without prior written consent to a successor in interest via merger or stock or asset purchase or sale. All of the terms and provisions of this Agreement inure to the benefit of and are binding upon each Party and its permitted successors and assigns.


Term. This Agreement shall remain in effect until and unless it is terminated by either Party upon written notice to the other party. Notwithstanding termination of this Agreement, the confidentiality, and non-use obligations hereunder will remain in effect during the term of this Agreement and for a period of five (5) years thereafter, except that in the case of trade secrets, such obligations will remain in effect indefinitely, as long as permitted by applicable law.


Counterparts. This Agreement may be executed by the Parties in any number of counterparts, including, without limitation, by facsimile transmission or by transmission of a .PDF or other similar file via e-mail, each of which will be deemed to be an original, including, without limitation, those sent by facsimile transmission or by transmission of a .PDF or other similar file via e-mail, but all such counterparts will together constitute one and the same instrument.


Amendment. Any amendments or renewals to this Agreement shall be invalid unless made in a writing that is signed by duly authorized representatives of both Parties.


Severability. Wherever possible, each provision of this Agreement will be interpreted in such manner as to be effective and valid under applicable law. However, if any provision of this Agreement is prohibited by, or invalid under, applicable law, such provision will be ineffective to the extent of such prohibition or invalidity, without invalidating the remainder of such provision or the remaining provisions of this Agreement. If any period of time is deemed to be prohibited, or invalid under, applicable law, such period of time will be deemed to be effective for the longest period of time that is valid under applicable law.
IN WITNESS WHEREOF, the Parties have caused this Agreement to be executed by their respective duly authorized representatives, and have duly executed and delivered this Agreement as of the Effective Date.
ADVANCED OFFICE PRODUCTS, INC. COMPANY:____________________
By:____________________________ By:____________________________
Name:__________________________ Name: _________________________
Title:___________________________ Title: __________________________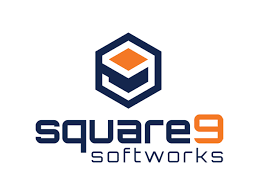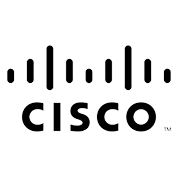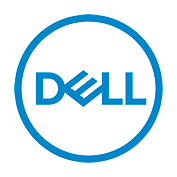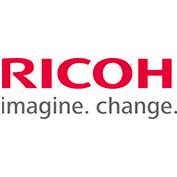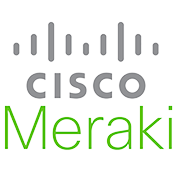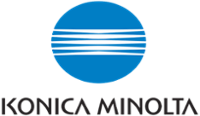 Have a Project?
Click the link below to request a quote from the AOP team. We offer custom tailored solutions and plans for your business needs.