As we've seen in the last several years, reliable network infrastructure has become critical to ensuring businesses can stay productive and connected, regardless of where their workers are located. Whether your team has opted for a remote or hybrid working arrangement or is in the office together full-time, consistent and dependable internet access is vital to employee productivity and company security.
Direct internet access is becoming an increasingly popular option for businesses seeking maximum security and uptime. Direct internet access is a service offered by many network professionals which provides a dedicated internet connection to an individual company.
This reliable connection directly links your business and the internet, bypassing the public internet and its associated security risks.
That's not the only benefit of direct internet access compared to traditional business internet options. Today, we'll explore the differences between these two choices and show how businesses investing in Enterprise Internet can maximize their security and uptime.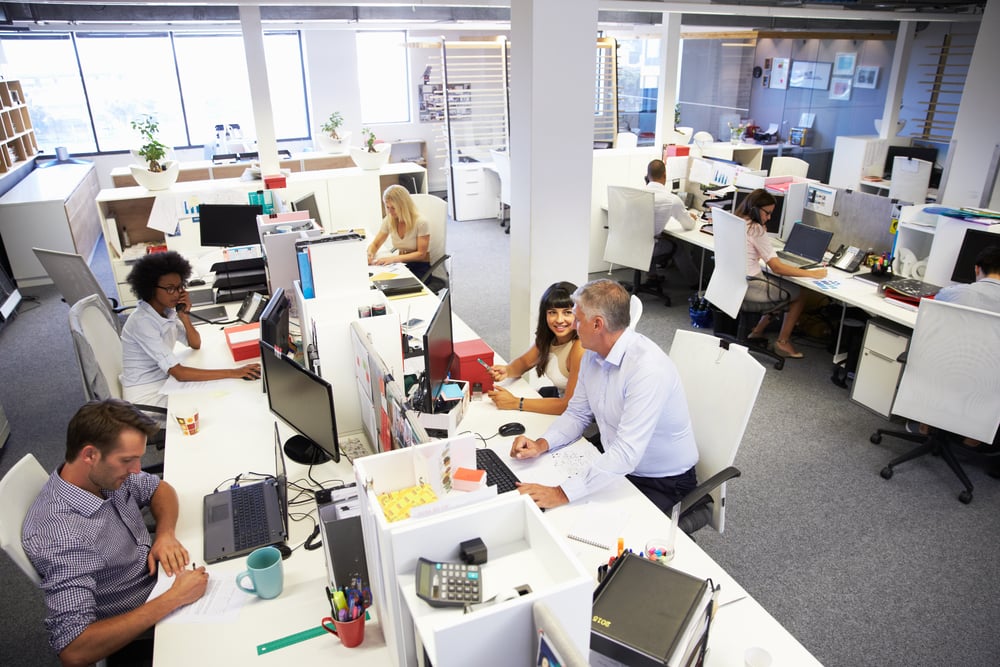 Direct Internet Access vs. Traditional Internet
Direct internet access and traditional internet connections are fundamentally different in terms of how they operate and the benefits they provide.
Traditional internet connections, such as broadband or DSL, are shared connections used by multiple users in the same area. This means that the data you transmit travels over public networks and is subject to both congestion and potential security risks.
On the other hand, direct internet access offers a dedicated connection that provides a direct path between your business and the internet. This service bypasses public networks completely, offering benefits like:
Faster transmission of data

More secure internet connections

Better control over your own network

Greater uptime
While traditional internet connections may be more affordable, they will always be more limited because they are shared by other users. In contrast, having your own direct internet line allows your business to exercise greater control over its setup and use, which is valuable in helping to safeguard your data and operations.
Tips for Maximizing the Security and Uptime of Your Enterprise Fiber Connection
While the control that direct internet access offers is useful, businesses must be diligent about how they set up and maintain this connection. That's why so many companies opt to work with partners that can help provide advice and hands-on guidance in this area. Without practical expertise to help implement common-sense cybersecurity measures and redundancy protections, your business could be vulnerable.
Here are some solutions your network partner can provide that will help.
1. Robust security measures
By setting up thoughtful security measures like firewalls, intrusion detection systems, and antivirus software, your network partner can help protect your internet connection from cyber threats. Having your own dedicated line allows them to have greater control over these safety measures so that they can customize them to the needs of your business.
2. Regular monitoring and maintenance
Continual monitoring of your network allows your IT partners to identify and fix any vulnerabilities and issues proactively rather than dealing with them only as they start to cause problems.
3. Redundancy and failsafe strategies
While network outages are rare, they do happen occasionally. Your network partner can help by designing and implementing a tailored redundancy and failsafe plan for your business, which will help ensure productivity and minimize downtime in the case of a network outage.
4. 24/7 support
Our team is available 24/7 to ensure that any sudden or unanticipated downtime is addressed quickly to minimize disruptions to your daily routine. Any time of the day or night, you can reach one of our experts, who can step in to resolve your issue.
Partner with AOP for Your Direct Internet Access
Our team at AOP offers a range of reliable, secure, and scalable enterprise fiber solutions that help businesses invest in direct internet access that fits their needs. Our clients enjoy faster speeds, increased bandwidth, and better connectivity with our solutions, which also help to minimize their downtime and potentially reduce their monthly fees.
To learn how we can offer virtually 100% uptime to businesses in the Lake Charles area, get in touch with our team today.