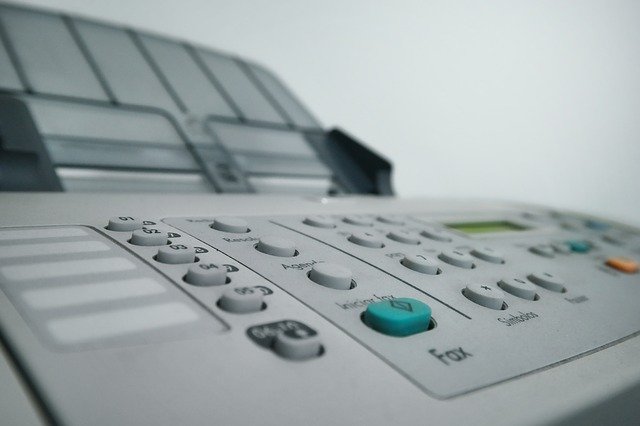 Copiers and printers are two machines that very few offices can live without. Unfortunately, the investment you will need to make in order to purchase these machines can be extremely expensive. For small businesses or startups, purchasing a copier or printer outright might be impossible.
Luckily, there is a way to get office equipment to your business without a ton of working capital. Rather than purchasing office equipment, you can easily find printers for rent and other office machines to lease at a copier leasing company. Renting and leasing are excellent alternatives to buying and could also help you build your credit score, get a better view of your budget, and reduce your investment in your office's supplies.
So what is the difference? Is an office printer lease a better option over office equipment rental? In this guide, we'll break down all of the differences between renting and leasing office equipment, as well as our final verdict to help you make a more informed decision.
Renting and Leasing Office Equipment: Key Differences to Know
Renting and leasing tend to be seen as synonymous, but there are pretty big differences between the two options when it comes to office equipment.
What is Renting Office Equipment?
Renting office equipment involves paying a monthly fee on a month-by-month basis to use a piece of equipment. Many businesses will choose to rent because there is usually not a contract involved. Rather, the renter can stop renting the equipment at any time. This is common for new startups that are rather unstable when it comes to resources and can't estimate their equipment needs properly. For companies that grow quickly, their equipment might become obsolete faster. Renting is an option that might suit businesses in this stage.
With renting, you will also have the option of maintenance services. A maintenance agreement can be part of your rental agreement, as well as a lease agreement. Such services include: parts, labor, ink, toner, travel costs, preventative needs, and ongoing repairs. When renting or leasing, it is strongly recommended to choose a vendor that offers maintenance so you don't have to worry about it.
The cost of rental equipment is determined by equipment type and level of usage. Because rental equipment is rented out on a monthly basis, you might be stuck with the same rental price for quite a while. Some rental companies will offer a new agreement after a year or so that might be discounted, but this depends quite a bit on the vendor you choose.
What is Leasing Office Equipment?
Leasing office equipment involves making ongoing payments towards your office equipment with the end goal of owning that equipment. Like renting, leasing office equipment typically involves making monthly payments. Just as well, most leasing companies will offer in-house financing options, meaning that their financing options won't come from a third-party company and are generally lower in cost. You can enjoy flexibility and benefits with leasing, such as lease term options, great customer service, and maintenance service options.
There are quite a few factors that go into the price determination of leased office equipment. The biggest factor comes down to the equipment. The cost for a small computer printer will be less than the cost of a full office-grade copying machine. Just as well, some leasing companies will base their monthly fees on how many copies are printed per month. If you own a larger business, you will likely also get discounts if you lease a fleet of copiers rather than just one. The timeline of the lease also plays a role as well. In most cases, the monthly cost to lease a copier for a year will cost more money than a 48-month lease. In general, though, the cost of leasing equipment is usually less than renting.
Pros and Cons of Renting Office Equipment
There are many pros and cons when it comes to renting office equipment.
Pros of Renting
Renters usually do not have to sign a contract. Rather, they simply pay for the equipment on a monthly basis and can choose to stop renting at any time.
Startups and new businesses might not have a set budget in order. Renting equipment is a bit more flexible and "safer" for unstable businesses that are finding their footing.
Cons of Renting
Renting is usually more expensive than leasing in the long run.
Even if your rental payments have accumulated to a higher amount than the equipment is worth, you will not be able to purchase the equipment outright and have no ownership over the equipment.
You might not have as many opportunities to upgrade.
Many rental agreements do not include ongoing maintenance, which can add onto your costs.
Most rental equipment has been in service for a while. That means that your options for newer equipment may be limited. The equipment you get may also be quite old.
Pros and Cons of Leasing Office Equipment
Leasing is usually the superior choice over renting, but it does have its downsides when it comes to office equipment.
Pros of a Leasing Agreement
You can extend or renew your lease at any time. Many leasing companies will even offer discounted costs or free upgrades with new contracts.
If you've decided to stop leasing or go with another vendor, you can easily have the company pick the machine up and your contract is ended with no more obligations.
You have the option to own your machine after a certain amount of time and payments made. This isn't possible with renting. After paying the full cost of the machine through your lease, most leasing companies will give you the option to buy out your equipment without penalty. If you enjoy the equipment you've been leasing and don't think you'll need to upgrade to a new machine for a while, this is an excellent option. Just as well, even though you have bought out your equipment, you can still work with the vendor to receive ongoing maintenance with a new agreement.
The cost to lease equipment is generally less expensive than the cost to rent.
You can build equity by leasing. This isn't possible with a rental agreement.
Cons of a Leasing Agreement
Many companies will have somewhat harsh penalties for breaking a lease agreement. However, if you are nearing the end of your term, you might be able to upgrade and have the costs work in your favor.
Verdict: Should You Rent VS Lease?
The biggest difference between renting and leasing comes down to ownership. A good leasing company will have flexible contracts and low monthly costs in addition to excellent maintenance service options. Essentially, you can pay the same amount or less for a piece of equipment that you would pay when renting. The difference comes down to the fact that when leasing, you'll be able to purchase your equipment outright with no penalties. For most businesses, leasing is the way to go for office equipment.
Do you have questions about the best equipment services available at AOP, Inc? Contact our team today!