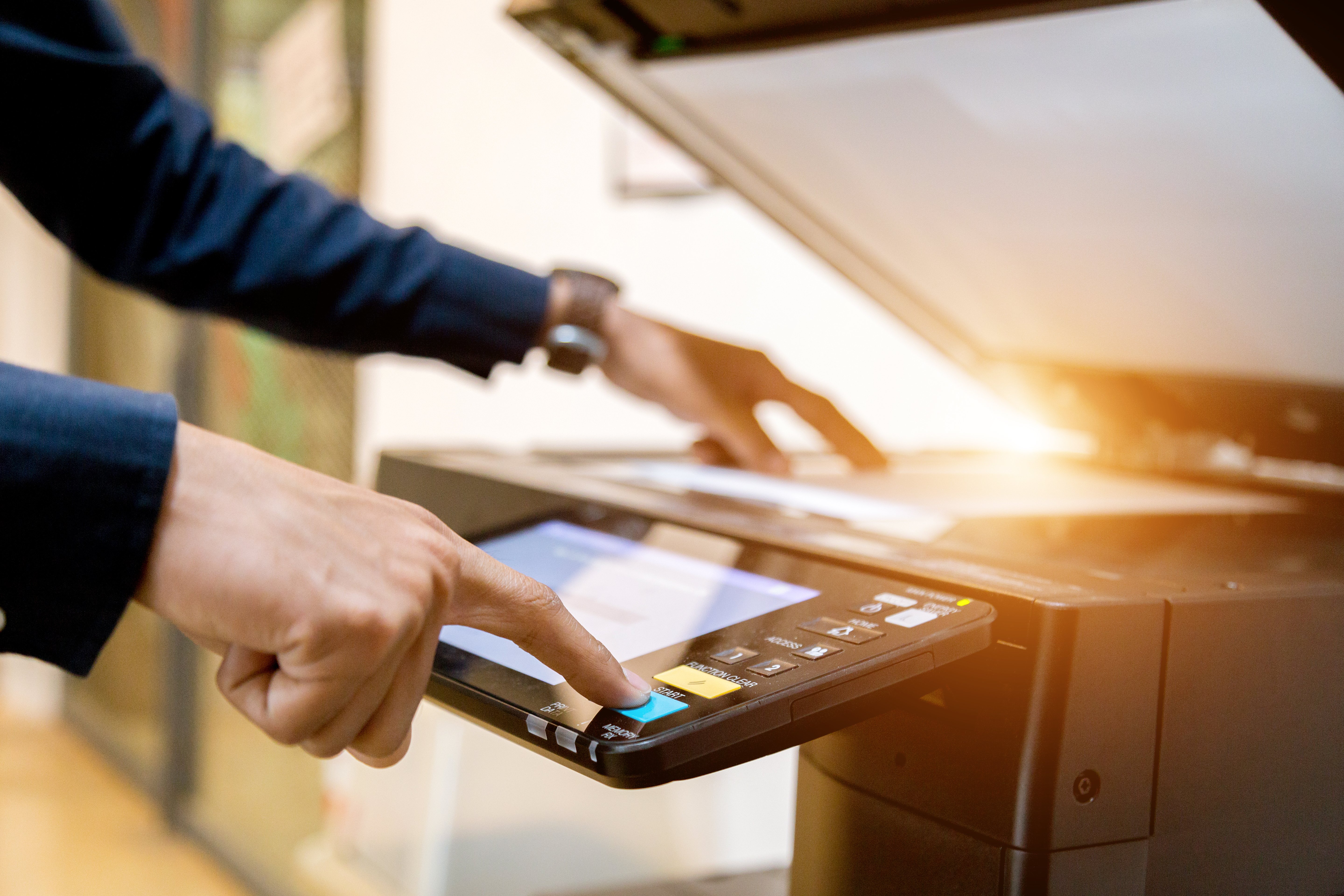 Many benefits can be gained when you improve your printing processes. Improving printer management can enhance security and save time and money by streamlining productivity, cutting costs, and enabling better automations.
However, handling this upgrade and improvement alone is hard. Most IT departments don't have the necessary expertise and are too busy with other work to really dedicate the time this project requires. Fortunately, there are experts out there that can help.
Managed print services (MPS) is a comprehensive solution offered by experts. In an MPS partnership, an external organization takes on the management of your printing ecosystem and processes. This can help businesses take on cost-saving efficiency measures that optimize their print environment, reduce printing costs, improve productivity, and enhance document security.
Explore the Benefits of Managed Print Services
Managed Print Services (MPS) can help businesses of all sizes manage their office printing needs more efficiently.
Here are some of the ways that MPS can improve office efficiency.
Reduced costs
Outsourcing printer management and maintenance helps businesses cut costs associated with printing, such as supplies and equipment upgrades.
MPS providers start by assessing the company's print infrastructure, identifying inefficiencies and implementing solutions to streamline processes and reduce waste.
Solutions may include consolidating devices, implementing print policies, and using software to track usage and identify cost-saving opportunities. These efforts can lead to substantial cost savings for organizations, enabling them to allocate these resources to other business areas.
Streamlined document management
When they implement MPS, organizations can streamline their document management processes. This reduces the time and effort it takes to manage documents manually.
Dedicated MPS providers can help businesses establish an efficient document workflow and organizational system that includes:
Document capture

Storage

Retrieval

Distribution
This new workflow for managing documents facilitates the storage, access, and sharing of documents, which helps to reduce errors, improve collaboration, and increase productivity.
Improved security
With managed print services, businesses can increase security by setting up sophisticated data protection measures, such as document encryption.
These security and data protection measures help to:
Restrict access to sensitive documents

Prevent unauthorized printing, copying, or scanning

Protect confidential information and intellectual property

Ensure compliance with industry regulations and standards
These measures also allow for the tracking and monitoring of print activity, providing critical visibility into who is printing what and when. This can help detect and even avoid security breaches.
Enhanced productivity
When a company invests in managed print services, employees can collaborate more efficiently with streamlined printing and document-sharing capabilities. When employees don't have to worry about addressing printing-related issues, they can focus on their core responsibilities and deliver results more efficiently.
MPS also allows businesses to print from anywhere, anytime, using any device. Employees can easily access and share documents with cloud-based printing solutions, improving collaboration and productivity.
By providing an easy-to-use, secure, and efficient print environment, MPS can significantly enhance overall company productivity.
Automated processes
Managed print services enable businesses to automate processes such as ordering new supplies and tracking printer usage to optimize efficiency.
By managing this time-consuming task, MPS providers can help their clients save time and reduce ongoing administrative burdens. Automating this process also ensures that the right supplies are always on hand, reducing downtime and the need for costly emergency orders.
MPS providers can also track printer usage and provide detailed reports on print activity, helping businesses identify inefficiencies and areas for improvement.
By leveraging the latest technology and expertise, MPS providers can help businesses automate processes and streamline operations, allowing them to focus on serving their customers and pushing forward business goals.
Better Office Equipment Management with AOP
Want to learn how AOP can help you cut costs and improve productivity when we take over the management of your printers? Our dedicated IT engineers are always here to answer questions about which of our service offerings works best for your needs.