Have you been exploring new options for internet service for your business? If you've been experiencing lags, slow speeds, or unexpected downtime, it's probably a good time to switch.
However, knowing you need to make a change and actually making it happen are two different things. Many businesses get stuck with a service that desn't fulfill their needs because they don't have the expertise to negotiate a new plan or are simply too busy with other tasks. When they can't upgrade, they miss out on incredible opportunities like fiber internet service.
Fiber internet service is a type of internet that uses fiber optic cables to deliver super-fast connectivity. It is the most supportive of large downloads and file transfers and is an average of 77 times faster than traditional cable internet options.
However, fiber internet isn't necessarily available in all areas. We'll show you how to determine fiber availability in your area and what steps you should take to ensure your business has access to the fastest and most reliable internet possible.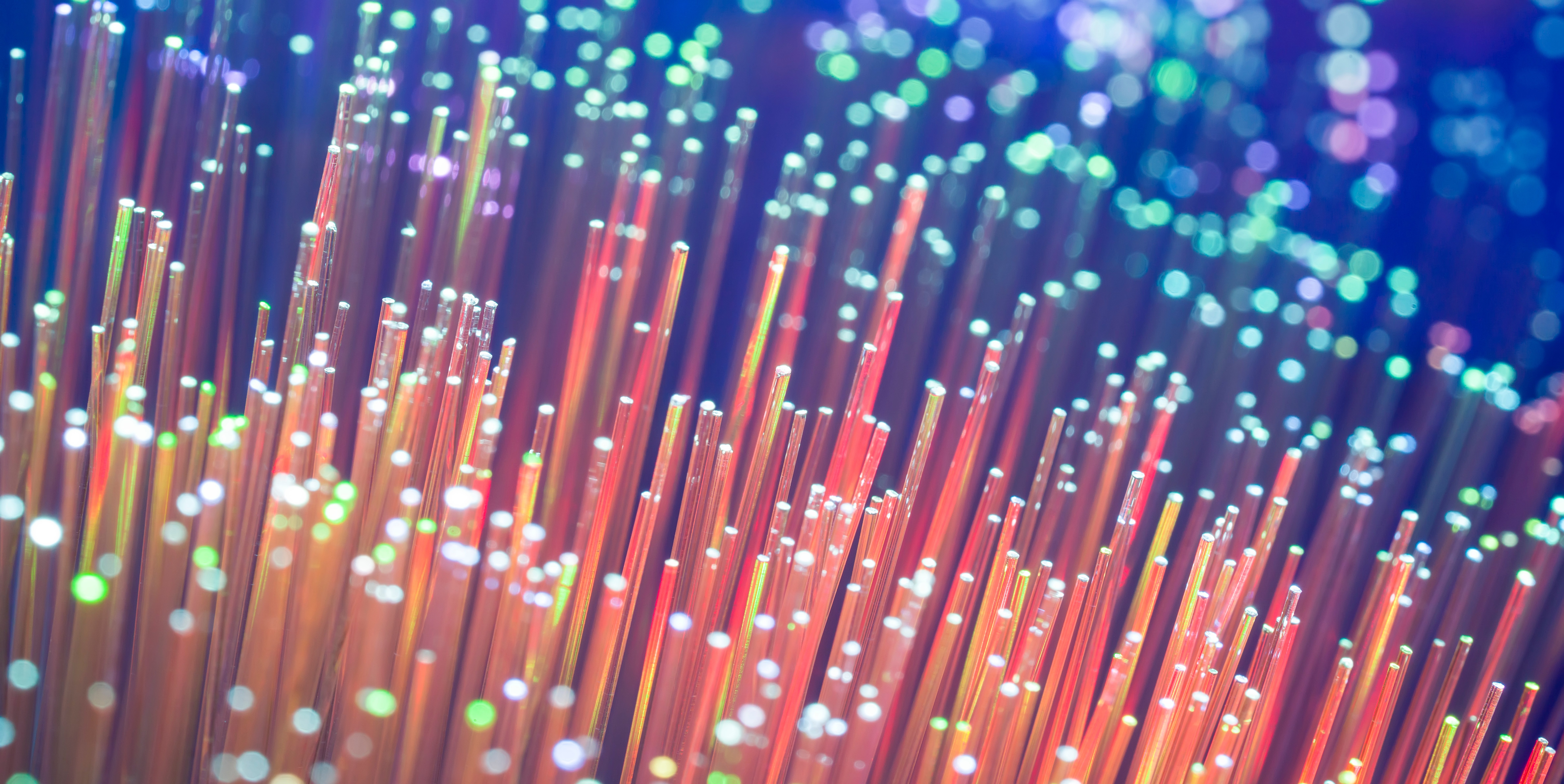 The Benefits of Fiber Internet
With these speeds and fiber's increased reliability over cable, it's easy to see why so many businesses opt to make this switch.
Exceptionally fast speeds
Increased reliability
Lower latency, so there's less delay between sending and receiving data
Improved security
More flexible for future growth, making it easy to add more capacity when you need it down the road
Greater bandwidth than traditional cable options
How to Determine Fiber Availability in Your Area
While fiber internet is an excellent option for many businesses, availability is not always guaranteed. The best fiber availability tends to be centered around cities and other urban areas. Building a fiber internet network is a costly investment, so many internet service providers (ISPs) have yet to take on this monumental task.
Fortunately, there are a few steps you can take to determine fiber availability in your area. Here's how we recommend getting started.
1.
Research service providers in your area
First, start by researching service providers in your area, and make a list of those with fiber internet availability. Some providers have yet to begin building out their network, while others have concentrated their efforts in certain states, counties, or cities.
2.
Check provider websites for availability information
Once you have a list of all the providers in your area offering fiber internet, you'll need to check their website for more specific availability information. For example, at AOP, we provide an easy way for potential clients to check our fiber internet availability here.
3.
Contact local providers directly for more detailed information
If you can't get as many details as you need from the ISPs' websites, you can call them directly to ask for more detailed information. While you're talking to a representative, they can evaluate your location and scope and help you determine whether they offer a service that fits your needs and budget.
What to Do If Service is Not Available in the Areas
Unfortunately, fiber internet is not offered by every ISP, and even those that do offer it may be unable to provide good service in your specific location. If service is not available where you need it, there are a few things you can do.
First, you can send a community request to a local service provider. This shows them that there's interest in a particular area, which makes it more attractive to them as they build out their network. At AOP, we will always try to build out to communities in Louisiana requesting service.
After you've put in your request, the best thing you can do is explore other options while you wait for increased fiber availability. You may consider satellite internet or even fixed wireless.
Build Better Internet Connectivity with AOP Service
If fiber internet sounds like it might be beneficial to your company, we'd love to hear from you. Call us at 377-477-3700 today to check for availability in your area.