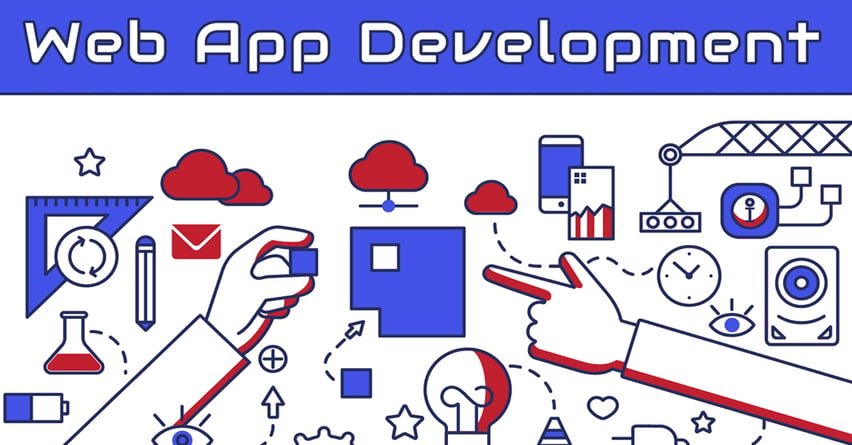 Investing in web application development services can help you find real solutions for your business. This guide will cover the reasons web app development is essential!
Understanding Web Applications
A web application is a program that lets you access, submit, and retrieve data from a database through the Internet. They rely on coding languages like HTML or JavaScript that are compatible with standard web browsers.
Although a web application needs a server to manage the requests and perform certain tasks, the users do not need to have anything downloaded on their devices to access it.
When you shop online, send an email, or edit a document through your web browser, you are using a web application. For example, Microsoft 365 in Google Apps all use this technology to allow their customers to access their products.
Web applications can also be used for internal business processes since it saves space on hard drives and ensures all of your employees are using the most recent version.
The Benefits of Web App Development and Design
So, what are the benefits of working with web application development teams?
Doing so allows your business to improve accessibility, boost efficiency, customize tools, scale operations, and enhance security.
Improve Web Accessibility
If you need an application that can be easily accessed by your clients and team members, consider web development. These applications are completely flexible since you can access them from almost any web browser or device.
That means your stakeholders can get what they need from their phones, laptops, or tablets without having to download software or install cumbersome updates. The best part is they can access it 24/7!
Boost Web Efficiency With W

eb Applications
A major hurdle for many businesses is managing productivity and the efficiency of operational processes. If you are running on multiple spreadsheets – or still using paper to share information – you are likely wasting a lot of time.
Web applications can streamline these processes so that your employees spend less time doing manual work, and more time completing value-added tasks. The goal is to help you get the tools you need to make data-driven and complete projects faster.
Customize Development Tools
Purchasing off-the-shelf software can seem like an easy fix, the chances are they won't be able to help you with your specific business challenges - at least not without expensive upgrades!
Web app development allows you to customize the tool exactly the way that you need it, so you never pay for features that you will never use or end up having to buy additional software to cover gaps in functionality.
Scale your Web Operations
Scaling your operations is also much easier when you invest in web application development. Updating the features and functions on these tools doesn't require you to reinstall them on every device, so you can add functionality as your business needs change.
Maintenance is also very straightforward, so you can keep innovating without worrying about having to go back and change the software installed on older devices.
Enhance Web Security With W

eb Applications
When you rely on desktop-based software, there is always a risk that the damage was stolen computer can prevent your business from operating. This leaves your private information at risk and requires you to completely reinstall the software under new devices.
A web application allows you to store your data in the cloud, so you can implement strict security protocols that will protect and store your information. Your stakeholders can securely access the tool using a username and password, so you don't have to sacrifice accessibility for security.
Likewise, you can mitigate the risk of data loss since you can quickly restore anything done in error from the cloud backups.