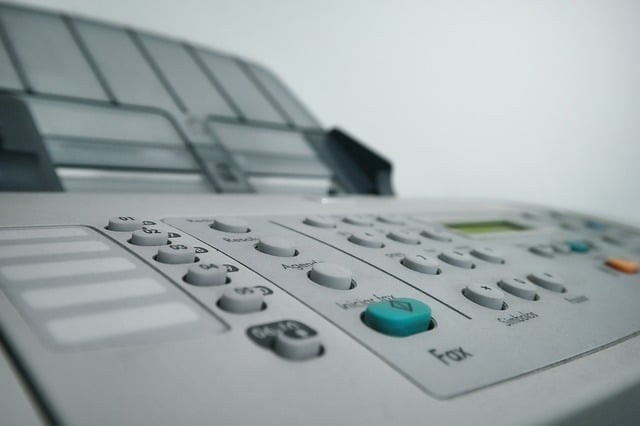 If you plan on starting a small business, you'll need to have a wide range of different types of office equipment from printers to copiers to software. All of the equipment you need will likely be one of your biggest expenses as a new startup or small business. However, if you work to plan your expenses carefully, you will have more control over your office equipment costs by purchasing only the necessary basics. You can always upgrade your existing equipment or buy new equipment as your company grows.
In this guide, we'll list each type of office equipment that every new small business needs.
Everything You Need to Know About Different Types of Office Equipment for Small Businesses
While the exact type of office equipment you need will vary from business niche to business size, the following includes many of the common types of equipment that are used in small business offices.
Multifunction Printer
It's no surprise that a multifunction printer is at the top of our list. Every business should have a basic printing machine in their business office. Typically, a multifunction printer will incorporate a number of different features:
Printing in color and black-and-white
High-speed printing
High-quality printing
Duty cycle settings
Scanning
Faxing
Copying
Wi-fi connectivity
Memory card capabilities
Inkjet or laser printing
"Smart" capabilities such as touch screen menus and syncing with office devices
Multifunction printers can be quite pricey to buy outright. If your startup is low on resources, we would recommend renting equipment from a reputable office equipment rental facility, like AOP Inc. Some companies will even offer leasing plans, so your printer will be your property at the end of the lease term.
Photocopier
While a multifunction printer can take on a lot of functions, such as copying, it does help to have a second photocopier on-site. This is especially so if you have somewhat a large number of office staff or your copying needs are very high. Photocopiers can boast a number of different features outside of copying as well, such as faxing, scanning, etc.
When looking into purchasing a photocopier, consider the size of your office. Photocopiers tend to be bulky and need a lot of space. If your office is too small, a photocopier might be more of a hindrance than a help. We recommend looking into photocopiers that have automatic document feeders to speed up the rate of copying.
Telephone System
Communication is vital in an office, and telephone systems designed for businesses are an absolute must-have. Customers, clients, colleagues, and coworkers can all communicate in a much more efficient way that feels personal when a top-notch telephone system is implemented into their office. Some common ways to implement a telephone system include PBX, VoIP phone systems, and business mobile devices.
PBX phones can offer a ton of features, from call waiting to voicemail to conference calls to speed dial. However, they do not offer important features such as caller ID, intercom functionalities, and call recording. VoIP phone lines, similarly, offer things like call forwarding, call blocking, call recording, caller ID, and intercom. However, VoIP does not typically offer welcome messages, auto-dial, or find-me-follow-me functionalities.
Business mobile phones are a lot simpler. They are simply mobile phones that are purchased by the business and distributed to the office workforce. Workers can only use these mobile devices for work-related business, and all of the phones distributed are part of a single, secure mobile network. This option can be quite pricey.
Furniture
It might seem odd to describe furniture as "office equipment", but that is precisely what furniture is. Buying ideal office furniture is vital for a few reasons. It will make your office look much more comfortable and professional. Furniture also offers accessibility to your workforce and clients.
It's important to choose the right office furniture, as well. Certain aesthetics in interior design can cause employees to feel depressed, unmotivated, and unproductive. When choosing the items you want to implement into your office, consider things like comfort, warmth, positivity, etc. Just as well, your furniture should be as functional as possible. Nobody wants to work at a wobbly desk with no storage in an uncomfortable office chair all day. Comfort and accessibility are key.
Some items of furniture you should incorporate into your work space include:
Desks
Office chairs
Front desk
Shelving
Storage furniture such as boxes, filing cabinets, etc.
Tables
Comfortable sofas or chairs
Meeting room table
Coffee station furniture
Break room furniture such as kitchen tables, refrigerator, microwave, etc.
Uninterrupted Power Supply
Also known as UPS, this type of equipment is supplied by a vendor, which will offer a wide range of different devices. These devices will range in price from a hundred dollars to several thousands of dollars, depending on the demand of your office. Basically, this type of power supply is designed to keep routers, modems, computers, and switches running for hours after a blackout. This is necessary to keep things running smoothly and to avoid potential blackout periods that will affect the business.
Because modems, routers, small devices, and switches are substantially low-powered devices, an inexpensive UPS can keep them running in a business office for a few hours or so during a power failure. Employees who are using fully charged laptops can continue to work for a few hours, in most cases, as well. However, the more expensive UPS devices out there can keep whole servers, electrical systems, and network-powered VoIP phones running for hours after a blackout. These come at a price that not many small startups can afford, unfortunately-- but the low-end UPS devices out there are absolutely worth it. Plus, you can always upgrade as needed.
Computer Systems
Naturally, offices are full of desktop computers, laptops, tablets, etc. Many startup companies have a "bring your own device" approach to their office to save money. This makes sense, as a majority of people out there have a laptop computer that can get a lot of basic things done. However, for small businesses that are part of the tech industry, it's vital to have efficient, top-of-the-line, and user-friendly desktop or laptop devices on your premises.
Collaboration Tools
Collaboration tools are different types of office equipment that are designed to make it easier for business members to collaborate and communicate with one another. Being able to share their knowledge and skills in a collaborative way is very important. A few common collaboration tools used by businesses include whiteboards, bulletin boards, and projectors. These tools are an excellent alternative to fliers and other paper-based methods of communication for when a large group of people needs to be contacted quickly.
There are a ton of advantages to using these types of collaboration tools, even if they seem like they aren't extremely important basic office equipment.
To start, whiteboards, bulletin boards, and projectors are reliable and engaging for large-group collaboration, and they also are fantastic for increasing interaction and communication in business groups. Whiteboards and bulletin boards are very eco-friendly, while bulletin boards and projectors offer very quick updates on important information. Just as well, whiteboards and bulletin boards save time (there are no loading times needed), offer an excellent source of information, and provide a sense of togetherness.
Computer Software
Your office will likely be full of devices, and those devices need computer software. Information and data are the core of every business, so it's no surprise that top-notch computer software is necessary. In general, even the smallest of businesses need at a minimum the following:
Organization apps
Anti-virus and anti-malware software
Word processing software
CRM systems
Anti-virus software will secure the sensitive data your staff works with on a regular basis. This is vital to any business that deals with customer data, as cybersecurity attacks on small businesses are at a record high. Anti-virus software should be installed on every device used within the company, and the software utilized by your internet provider should also be top-notching. Organization and collaboration apps make communication around your office much easier. Word processing software, similarly, is necessary for communication and drafting of all your necessary documents. A customer relationship management (CRM) system is vital for marketing, research, analytics, managing your customers, and keeping their data safe,
Storage Equipment
Office equipment and supplies, like storage folders, USB storage, and external hard drives, all help companies keep their data organized and separated from one another. Even though office equipment technology is always changing and improving, not everything is part of the cloud. Some businesses can't afford a full migration. Thus, paperwork is still a common thing to tackle in the startup world.
Storage folders can be a great tool for companies that want to keep their files as organized as possible. Storage boxes and filing cabinets are also great for document management. Saving documents to a USB flash drive is another great way to keep documents organized and safe, without having to stick to old-school paper. At the very least, USB flash drives are great for backing up important documents. An external hard drive is helpful in the same way.
Recycling Tools
In today's modern office, it's important to do one's part to protect the environment. Just as well, being too wasteful with supplies can be quite pricey for businesses. As a result, it's important to have a good handful of office waste and recycling tools available. Some common types of product waste tools for offices include paper shredders, recycling systems, and eco-friendly disposable products.
A paper shredder is vital when it comes to destroying confidential documents, client reports, and other sensitive documents. The resulting shredded paper can also be used for other things and can be easily recycled. Just as well, a top-notch recycling system with clearly labeled bins are key to ensuring your office does its part to protect the environment. Amenities such as disposable cups, napkins, coffee grounds, etc. can be made with eco-friendly materials as well.
Network and Internet Connection
Every business needs an internet connection. This internet connection should be extremely secure. Many internet companies and vendors offer business plans that include top-notch security that will only benefit the security of your business. Offices require a modem and a Wi-Fi router to ensure each device and individual on the premises can access the internet easily.
You can also implement a private and public network simultaneously. The private network can be used for employees, while the public network can be offered to guests who visit the office. Make sure to invest in top-notch Ethernet cabling, a high-quality router, and functioning switches if you are setting up a substantially large network that will be supporting a lot of employees. Talk with your local internet service providers to see if they have lease-friendly equipment that you can rent before you buy.
Network switches are particularly useful if you are using a router with a limited number of different ports. Routers are connected to switches that can boast as many as 50 different ports. Switches can also be stacked for even more port options. If you plan on installing a notable amount of phones in your business, a switch or two will be necessary, as each port will be assigned to each phone.
Mailing Equipment
Documents, sensitive information, product samples, marketing materials, catalogs, bills, invoices, and statements are just a few different types of items that might be shipped from your business for a wide range of purposes. Having the right mailing equipment can save your business quite a bit of money. Scales, postage software, great printing software, tape, and postage are some examples of great mailing equipment.