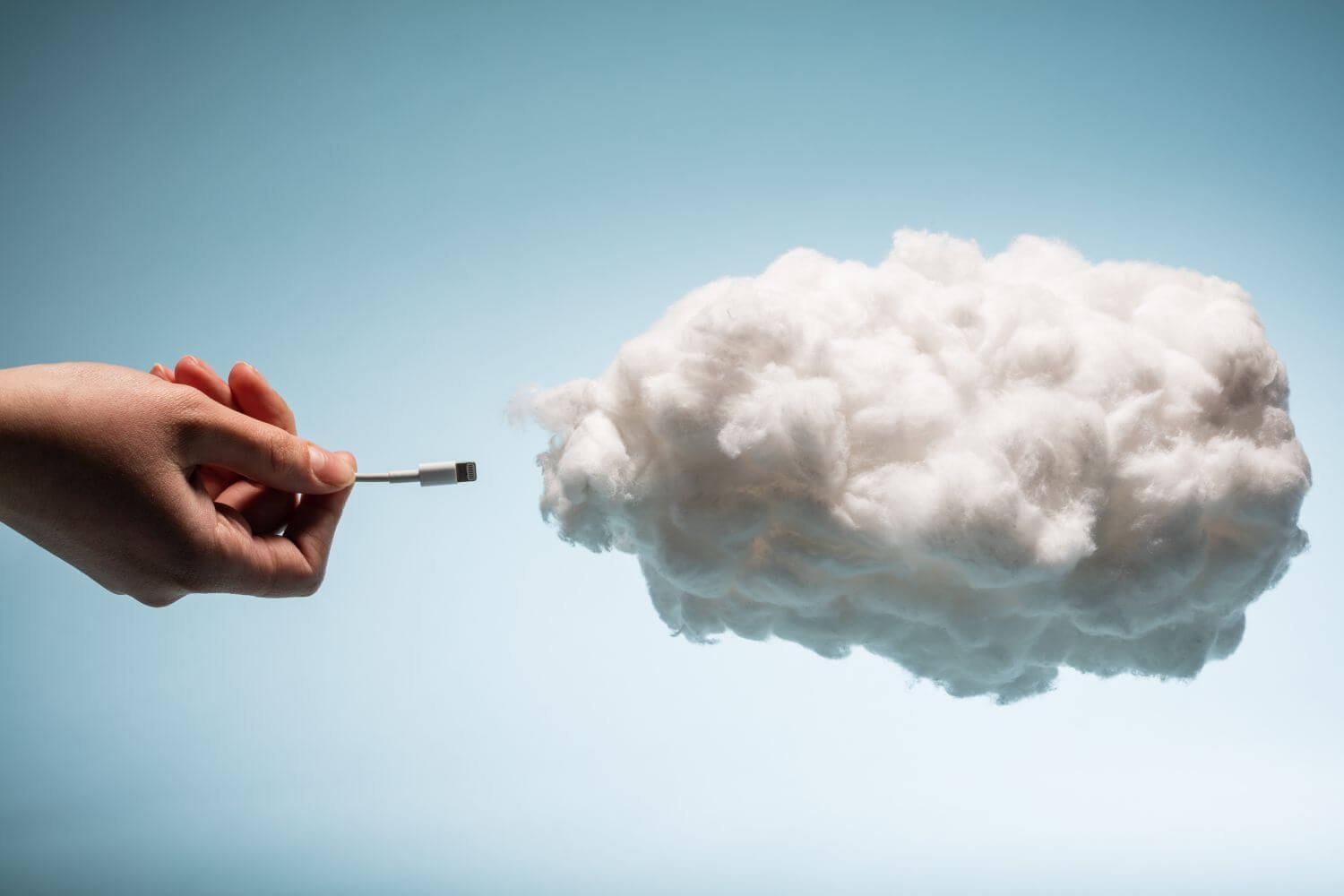 One of our recent blog posts took a look at the benefits of migrating to the cloud. Now we'll shift to looking at why you should migrate to the cloud.
In 2019, Gartner forecasted that cloud services would grow 17 percent in 2020 to make for a $266.4 billion industry. What Gartner didn't know was that 2020 would be the year of remote work and remote services due to the coronavirus pandemic. The final numbers on this year haven't been tallied yet, but it's looking promising that Gartner was right that this year held enormous leaps forward for migration to the cloud.
Many organizations had cloud migration as one of the top three investment priorities this year and in the coming years. And it's no big surprise thanks to the enormous growth of cloud services available.
Before we can get too deep into why you should migrate over to the cloud, let's take a look at some key terms and information about building a cloud migration strategy.
Cloud Migration Types
Essentially, there are three main types of cloud migration, each with varying degrees of work to migrate and requirements from your IT team.
Software as a service (SaaS) offers excellent advances for a variety of business functions. From making work email available to your staff from anywhere to providing collaborative space to manage projects, employees appreciate the convenience SaaS provides. They can work from anywhere and on any device while still accessing the programs they need to do their job. This type of

cloud migration

is very simple and is essentially consuming a service that someone else created. You might need to provide some vendor support though in the form of connecting APIs or adapting the software in some way to meet the needs of your employees.
Platform as a service provides you control over the deployed application, but you won't have any control over the infrastructure. You can use this as a test environment. Using platform as a service, vendors provide the framework you need with basic functions. It's very easy to use and your IT team will be able to migrate you to the cloud fairly simply. This is the in-between option from software as a service to infrastructure as a service.
Infrastructure as a service is the most complicated

cloud migration

you can undergo. This means moving all files, technical services, networking and system management to the cloud. All data storage, backup and security is done entirely through the cloud, with possible on-premises backups (also known as a hybrid cloud model). Your cloud services partner provides databases, virtual services, storage and customer support for your infrastructure as a service. Be prepared for a much lengthier migration when looking at this cloud migration type. And be sure you have a good partner as customer support and service is essential to your success.
This gives you a good overview of the broad spectrum of what cloud migration might look like for your organization. While you might already have several software as a service applications within your organization where you migrated data, an infrastructure move will be much more involved and take more technical services.
Why You Should Consider Migrating to the Cloud
Given the importance many organizations have placed on cloud migration over the last several years and the added migrations they plan in the coming years, waiting to migrate your organization could mean you get too far behind in your technology and services.
To compete, you'll need an infrastructure that is as fast, secure and reliable as your competitors' infrastructure. And to get that, you need to start building your cloud migration strategy.
Here's a look at why you should consider starting a cloud migration
process

for your business data as soon as possible.
Handle traffic spikes with ease. In fact, your network likely won't even notice there is a traffic spike because service will continue as normal without slowdowns.
Scale server resources as your business adapts and grows. This is a large limitation of on-premises hosting because it means buying more servers and technology during busier times and maintaining more equipment.
On-premises is costing you too much. Network management expenses are normally a large part of a company's total financial budget. Not only do you have to purchase and replace the equipment regularly, but you also have to hire and pay the staff to do this regular maintenance. And if you ever have a breach or network failure, you could end up paying your staff overtime just adding to your total cost of ownership for on-premises network hosting.
Improve processes and increase productivity. The cloud is so much faster than on-premises solutions. You'll be amazed at how much you can streamline your processes and how much more productive your entire staff will be once you move to the cloud.
Solve data storage issues. Data needs are ever-growing. As more business functions migrate to digital functions, the demand for more data storage increases. Annually, your team is probably discussing data storage and how to handle the issue. But with the cloud, you have unlimited storage capacity to grow and expand your needs.
Give remote workers access to all company resources and lightning-fast network speeds. As the traditional office setup slowly becomes less important and the workforce becomes more geographically distributed, the need for a cloud network increases. Remote work is much simpler and better supported when you use the cloud because it opens up resources to everyone and provides them faster network speeds to get their work done.
Improved disaster recovery plans. An on-premises network could suffer an outage and it could take hours for your IT team to bring it back. The cloud makes disaster recovery so much simpler. With regular backups and redundancies, you might never know that your original server went down because the backups take over immediately. And there's no risk to your data center having a power outage or other problem because your information is all stored in the cloud, where it's safe from natural disasters.
Building a Cloud Migration Strategy For Your Business
Now you know the basics of cloud migration. It's time to start building a cloud migration strategy that ensures you're ready to compete in today's marketplace. You might need to create a phased approach to your strategy based on current infrastructure, the size of your IT team and financial resources.
The best way to build an effective cloud migration strategy is to find a cloud services partner. AOP is committed to providing personalized customer service to aid companies in cloud migration. We don't just provide the cloud services and leave you to figure it all out. Instead, we take the journey with you and build a custom plan that meets your unique needs.
Our team of professionals is trained to look for opportunities to help our clients succeed and you'll find that's an outstanding asset to working with AOP.
We'll provide guidance when you begin migrating to the cloud and then be there 24/7 to support you as your cloud computing partner. Our ongoing support helps ensure you use the cloud to its fullest extent and gain all the benefits it provides.