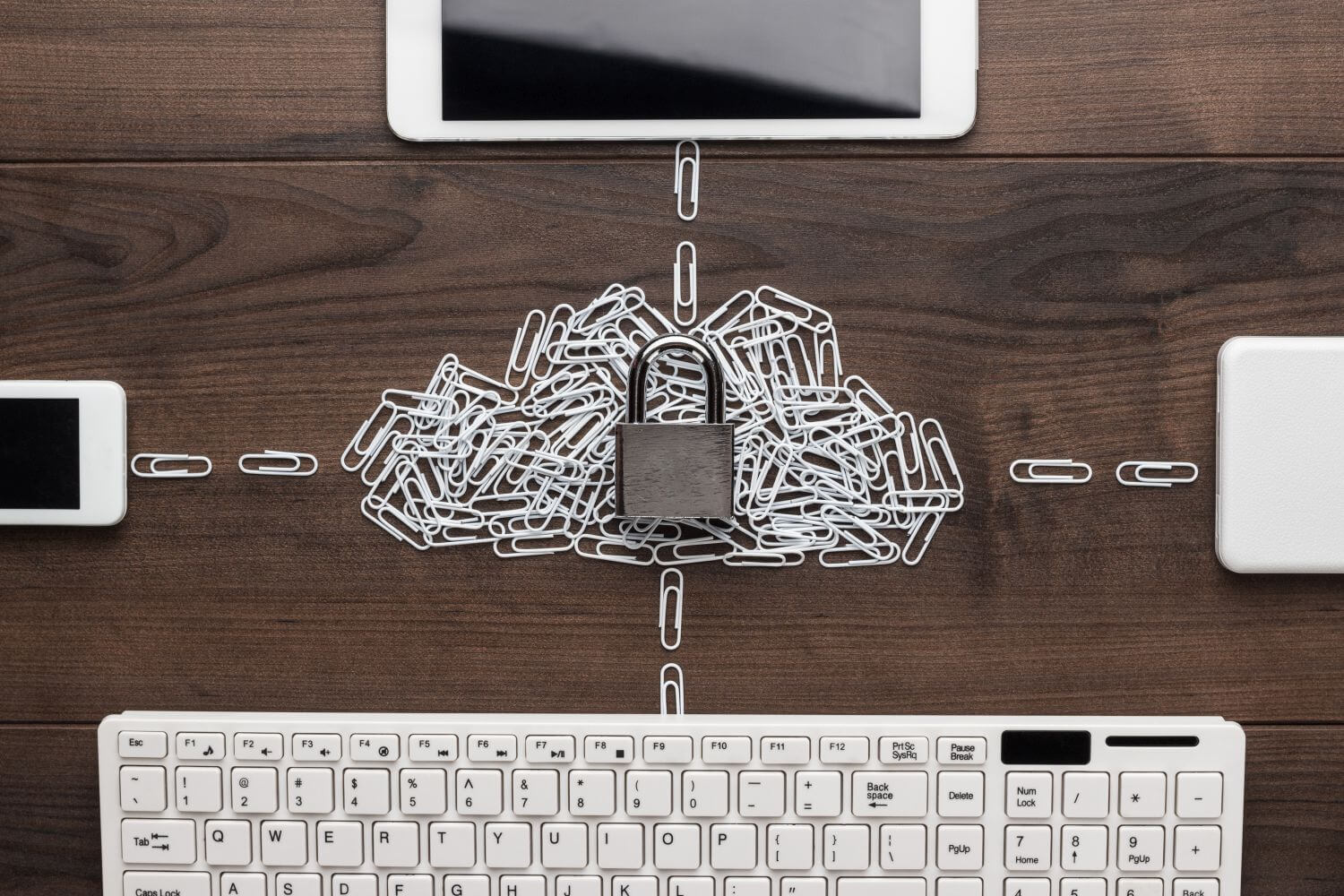 So what is cloud migration?
Cloud migration is moving digital operations to the cloud from on-premises or other legacy infrastructure. Like any kind of move, this cloud migration takes planning and work. The great news though is that most businesses experience improved efficiencies and cost-savings after a cloud migration.
In a cloud migration, you'll move data, applications and processes from on-premises data centers to cloud-based data centers. To guide you in understanding what to expect from a cloud migration, we'll explain the process and terminology.
Understanding Legacy Infrastructure
The type of legacy infrastructure you have will be heavily based on your business and the types of IT functions you execute. The term legacy in IT refers to hardware or software that is outdated. Cloud migration gives you the opportunity to avoid falling behind your competitors or facing risky data breaches by modernizing your technology.
Some of the problems with legacy cloud migration software include:
Lack of reliability
Slow load speeds
Poor vendor support
Security issues
Missing functionality
When talking about legacy infrastructure, we're referring to servers, applications, databases, networking equipment, etc. The risks with aging infrastructure are that its firewalls can become outdated, putting your organization at risk.
More often than not, legacy infrastructure is something your organization is still housing on-premises. This means that it is within your physical building location, such as within a data center.
Because this infrastructure is locally hosted, organizations can't take advantage of the speed and convenience of the cloud until they complete a migration. As you evaluate migrating to the cloud, you should know it's possible to migrate only part of your operations or to do a phased-in approach for cloud migration based on your business needs.
Benefits of Migrating
Cloud migration has many benefits for your organization. From speed and performance to improved employee job satisfaction, you'll be glad you made the switch. Here's a look at the primary benefits of cloud migration.
Ability to scale as your business grows and adjusts. Sometimes workloads are enormous, and you call upon your technology more than normal. On-premises infrastructure might struggle to keep up with these types of changing needs from your organization. And so companies have to add more servers and networking equipment to meet these changing needs. When your operations are on the cloud, you don't have to worry about heavier workloads or adding additional employees to your organization, even if temporarily.
Cost savings. When organizations

migrate

to the cloud, they no longer have to worry about ongoing maintenance and infrastructure needs. With no more servers to replace or staff time to devote to such activities, most organizations save money by

migrating

to the cloud. And with these cost-savings come the ability to maximize your employee time and talents to focus it on more important business needs. This might mean having the opportunity to develop new products or improve existing customer services.
Speed and reliability. By

migrating

from an on-premise solution to the cloud, many organizations experience improved speed and reliability. And technology organizations can pass that improved performance onto their customers. By hosting your applications, website and business operations on the cloud instead of on-premises, you reduce the latency of moving data from your business to your customer.
Providing flexible work options for employees and flexible accessibility for customers. Employees can work from anywhere when an organization's network is hosted on the cloud. And the organization can enjoy peace of mind in knowing that its data is

secure

and protected even when employees work remotely. Customers can also access cloud services from anywhere without needing your software downloaded on a specific device.
Cloud migration can be a big win for everyone involved – from organization leadership to customers, it provides a wide variety of benefits.
Cloud Migration Challenges
Cloud migration can modernize your business quickly. However, with that being said, it still does have some challenges. The right planning, preparation and business partner for your cloud hosting can help your organization overcome these challenges.
Here's a look at the challenges you should be ready to face if evaluating cloud migration.
Database migration. Migrating large databases can be difficult. Normally, the information housed in these databases has to be moved to a new platform to make it available in the cloud. Ensuring that the information stays correct is important. Some databases are too large to

migrate

via internet services. So you might need to allow time in your cloud migration project for moving the data via a physical hardware device that you mail to your cloud services provider. Just stay in close contact with your

cloud services

provider to learn the best method for

migrating

such databases. No matter how you

migrate

your large databases, be sure to allow ample time since these are normally large files.
Accurate data. Another challenge of cloud migration is ensuring that all data stays intact and accurate. You also need to ensure that the method you use for transferring data is secure to avoid data leaks or hacking during the process.
Service disruptions. Even while you're in the process of transferring your data to the cloud, you need to make sure you don't have any large service disruptions. Or if you're going to have disruptions, inform your employees and customers of what they can expect. Try to schedule your cloud migration during off-hours when people are not normally accessing this data.
Planning for an On-premises to Cloud Migration
There are five main steps involved in migration from on-premises solutions to the cloud. Each organization will have different considerations and tasks within these steps. However, the overarching project plan is generally similar regardless of the type of organization you have.
Goal setting:

Make a list of goals you're hoping to accomplish with moving to the cloud. When will you sunset legacy infrastructure officially? During this phase, you'll want to clearly document what success looks like once you've migrated to the cloud so that you can measure your success once the project is complete.



Choose a cloud services partner:

Now that you know what your goals are, you're ready to evaluate cloud services partners. Do some consultation calls to learn more about your options and select a cloud services partner. You'll find AOP is one of the most flexible solutions tailored to meet the unique needs of each business.



Build a security strategy:

Data security on-premises and in the cloud differ greatly. Make sure that before you begin your cloud migration, you consider how data security applies. Discuss security measures with your

cloud services

partner and plan from the beginning what security will look like.



Move the data:

Collaborate with your cloud services partner on the best way to move your data. You'll want to start by making a copy of your databases to keep your on-premises solution until your cloud migration is complete.



Finalize production in the cloud:

with all the data in place and ready to go, you're ready to move production from your on-premises solution to the cloud. At this point, your

cloud services

solution is live, and your cloud migration is complete.
Depending on how you plan to use

cloud services

, you might keep your existing on-premises solutions to serve as a backup.
This is what is known as a hybrid cloud. You can discuss the benefits of a hybrid cloud with your AOP consultant.
AOP Cloud Services
At AOP we enjoy explaining things like "what is cloud migration" to our customers and we also know that no two organizations have the same experience with cloud migration. Each migration is unique, and we're prepared to help your organization succeed with cloud migration. Learn more about our cloud services and get in touch with us to schedule a free consultation.