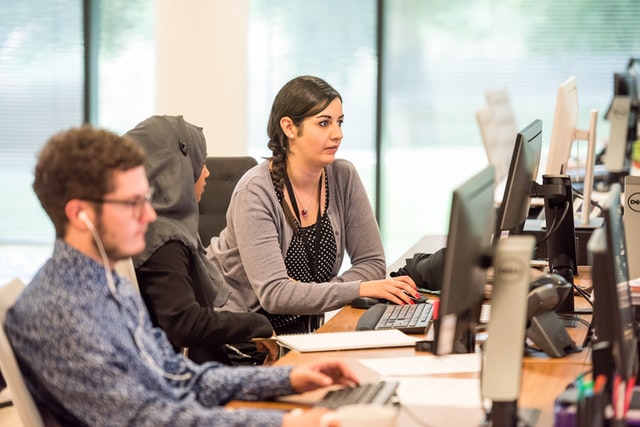 It is imperative to stay on top of the newest and latest tech trends in today's digital age. As a business owner, you want your company to be as successful as possible. But how can you do that if you are constantly struggling with IT issues?
The answer is simple: hire an IT Support Provider! But before you go hiring the first candidate you meet, take some time to read this article and learn about what makes a good provider so that you don't end up hiring someone who will cause more problems than they solve.
Determine the Needs of Your Business
The first thing you need to do is take a step back and determine what kinds of IT support you will need. For example, if you already have an employee who handles your IT issues, then you might just want someone focused on being able to help with troubleshooting and billing - but these two roles don't come cheap.
Do you have a budget for having an "in-house" provider? Or, if you severely lack IT support at the moment, perhaps you want someone to handle any IT issue that comes up. In that case, a full-time dedicated provider would be what your business needs.
Be prepared to pay for this kind of service, though; it will definitely cost more!
However, if your business is not struggling with IT issues right now, and you have an employee who handles their own personal tech troubles, perhaps your company just needs someone to fix certain problems for a few hours every month or so. If this is the case, several providers out there offer "Remote Tech Support" for a few hours per month at an extremely inexpensive rate.
Prepare a List of Questions to Ask Potential Providers
Look, what you are looking for in the perfect IT support provider is simple: someone who knows their stuff and can help fix any issues your business may have quickly. But there are so many providers out there that it's hard to know which ones are skilled enough to meet your business needs.
Before you start scheduling in-person meetings, have a list of questions ready that will allow you to screen the providers and find out what they bring to the table. Here are a few examples of things you could ask:
How many years of experience do you have in IT?
What can you tell me about your past clients?
What projects were successful, and what kinds of issues did they present?
How would you react if X security breach happened?
How would you get rid of Y Virus?
What is your solution to Z malware?
What are your long-term plans for employment?
What are your background, educational history, and experience in this field?
Find Your Ideal Candidates
Now that you know what kind of IT support you need, it's time to move on to find your ideal candidate. This is where it can get tricky, especially if you don't have much experience in the field or a lot of contacts.
Word of Mouth
The best way to find that perfect provider for your company is word of mouth. What are all the local businesses saying about their IT support provider? Are they satisfied with the service, price, and quality of work? If so, then this is a great candidate to go after.
Referrals and recommendations from past customers will be the best way to find out if you are getting a good provider.
Job Boards
Although there are many job boards on the Internet today, searching for IT providers is a bit more tricky than most other jobs. It's not as easy to determine which candidates are skilled in their field and have experience with businesses in a certain niche.
They may be good at IT, but if you run a store that deals in financial information or health records rather than textbook sales, they may not have experience with the kind of issues your business is facing.
However, job boards are a great place to start looking for someone who may qualify as a possible candidate for the job.
Online Consulting Services
Another way to get an accurate picture of what providers are worth considering is to look at the way they market themselves online. Is the website professional-looking? Does it have the basic info your company would want to know?
But most importantly, look at their website's portfolio.
If they are only boasting about having a few years of experience but no mention of successful past projects or clients who were happy with the finished work – then move on! You will likely be able to accomplish more by simply asking customers from their portfolio if they were satisfied with the work.
Researching online while paying close attention to reviews is another great way to find your ideal candidate, but that can be hard if you hire a provider for the first time.
The Interview
When you find your candidates, interview each one. Be sure to ask relevant and specific questions, write them down, so you don't forget. This will allow you to compare the answers easier, but it will help you remember what each candidate was like during the interview process.
After a simple question, if they fell apart, that could be a red flag that this provider isn't a good fit. There is nothing wrong with being nervous during an interview, but if they seem unable to answer simple questions, then chances are they won't be able to handle real-life situations either.
You should also ask questions about handling security breaches, viruses, malware, and other IT-related issues. The more specific you are, the better, because you never know if they will answer with a lie to make themselves look good.
The last thing you want is to hire someone who says all of the right things during the interview but doesn't follow through once they land their new position! Be careful not to get too optimistic, but be convinced enough that you are ready to hire them.
Evaluate Their Skills and Prices
When you do find that ideal candidate, it's time to start looking into their skills and rates. This is where most people make mistakes because they are blinded by what seems like a great deal.
Try giving them a test run to see how they handle real-life situations. If you can, put them in a position where they need to do some troubleshooting or fix an issue that requires more than just clicking "Next" on a screen that pops up.
Once you find a good candidate, it's time to look at their price list. If it is too low, then there is most likely a reason for that. Inexperienced providers tend to offer lower prices because they don't know any better and just want work. However, this can come back to bite you when the provider doesn't have the skills necessary to handle your specific needs or situation.
Some workers are overvalued. This is where you need to watch out because they could be taking advantage of your inexperience or lack of knowledge in the field.
One way to do this is by quoting high prices with little explanation as to why. They are hoping you won't take time to evaluate their skills and check reviews to get away with charging a higher price without you knowing that they don't have the experience or skills necessary for the job.
Certifications and education are great, but they don't guarantee that the provider is actually skilled in what they do. If you look at their certifications and work history, then you could find a candidate that has more than enough skills to handle your specific needs for a fraction of the price.
It's easy to get caught up in wanting to land the most "instant gratification" for the lowest price, but it's always a good idea to put your best foot forward. Hiring the right IT support provider will help you get ahead of your competition and stay there!
In-House or Remote?
Now that you found the perfect candidate to handle your IT issues, you need to decide if hiring an in-house tech or a remote provider is worth it. There are benefits to both, depending on the situation.
In-house providers are generally more expensive, so you need to make sure you have a budget for one before going any further. This is very important to look out for because if your business isn't prepared to handle an in-house provider's rates, it could be time for another red flag.
While this could be a great solution for businesses that require on-site work, it can also cause problems with security and privacy if the worker has access to all of your company's data. Keep in mind that this is something you need to consider when working with an in-house provider.
Remote workers are typically less expensive because they do not have a fixed office to pay for. They take their tools wherever they need to go, allowing them to work from any location that has an internet connection. Remote workers have the advantage of being able to handle most IT issues without setting foot in your office, so there is less risk involved with hiring one.
Benefits of Hiring IT Support
There are plenty of reasons to hire an IT support provider, but the main reason is that they offer a wide variety of services for almost any business need. They also have higher standards than most internal staff members when it comes to quality and customer service. The following are just a few examples of the most common benefits to hiring IT, support providers.
They offer 24/7 support services which mean that customers will never be left without answers or solutions for their problems. They also understand the importance of offering around-the-clock assistance because you don't always have time to solve certain IT issues during regular business hours.
They work with you to develop a plan that will meet your needs instead of forcing outdated or unneeded services onto you that could end up costing you more than needed. IT support providers understand the importance of creating long-term solutions for your business and not just short-term "fixes" that will leave you with trouble later on.
They have a network of professionals working for them, which means they are more equipped than most companies to handle any IT issues in the fastest manner possible. If one group isn't equipped enough to handle a problem, then chances are there is another team standing by who is!
They have the experience needed to handle your company's IT needs, which means they are more reliable than an inexperienced or uneducated in-house technician. IT support providers understand all of the ins and outs of technology, so there is no need for you to worry about a lack of answers or solutions.
They keep you up-to-date with changes in the current technology market so that your business will always be on top of its game.
IT Software Services Conclusion
Hiring an employee or a remote IT provider is not as easy as it seems. You must make sure you are prepared for the possible problems that could arise during the hiring process.
With all that being said, hiring a remote worker can be a great way to save money while still getting high-quality service. Just make sure you keep your budget in mind and be prepared to deal with problems before they happen.