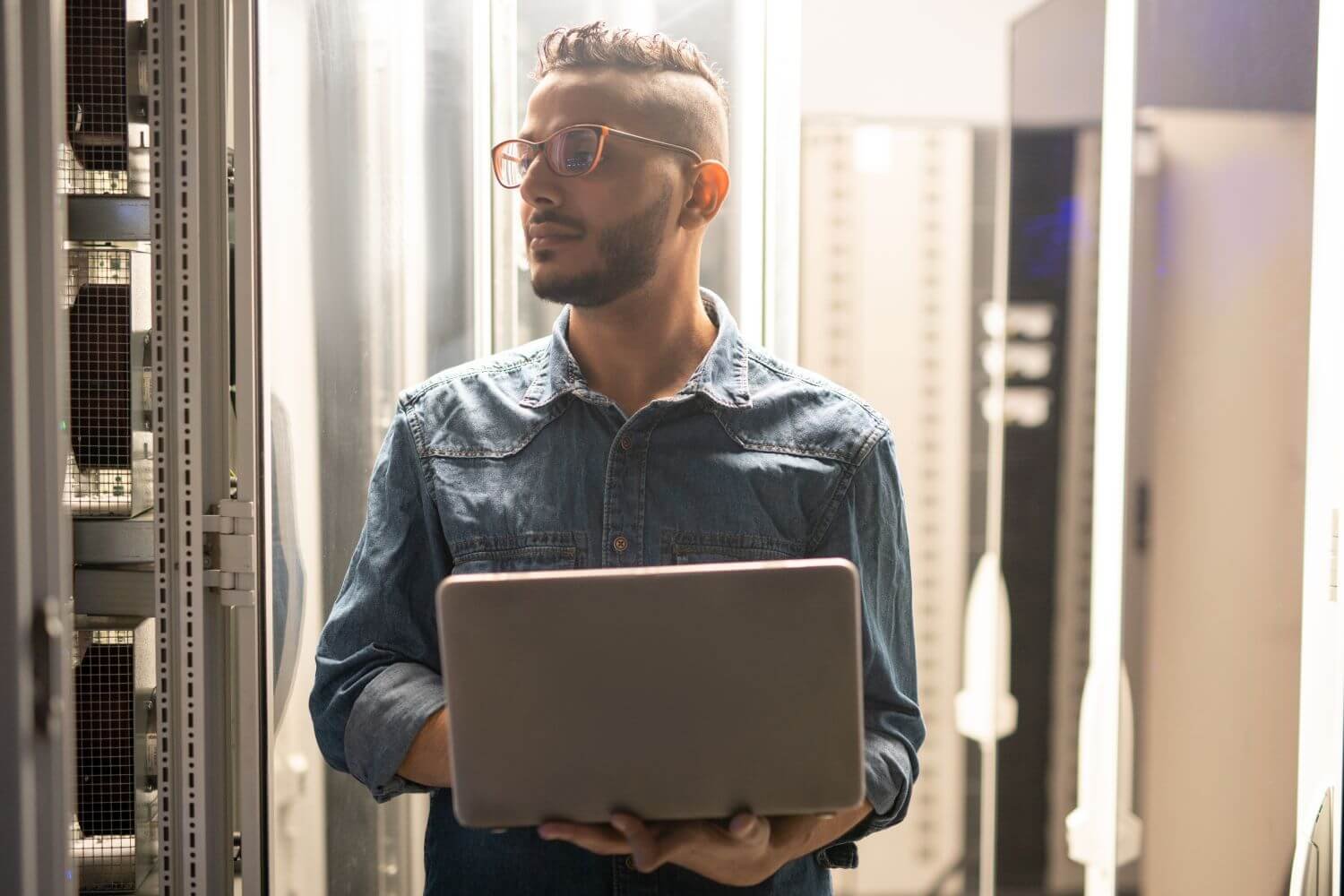 A managed service provider is the ideal solution for your IT needs, especially for small and medium businesses. When you work with a managed service provider, you benefit from having a dedicated team ready to take care of all of your IT requirements. You can save money compared to managing all of your IT in-house and they can help your business to flourish. However, it's essential to choose the right IT service provider for your business if you want to get the most from their services. There are some essential things that you should consider when choosing a managed services provider, including the following key factors.
Full Service
When you're looking for a managing service provider, the first thing that you should do is check that they are a full MSP. Some companies may provide repair services, but they don't offer full managed services to take care of all of your IT needs. A service provider will go beyond simply fixing problems when they arise. They make sure that you receive the right advice and support to help you to grow your business. While they can help with the daily tasks that your business requires, they also take your business goals into account and make sure that your IT strategy aligns with them.
Quick Response Time
If you need something from your managing service provider, you don't want to be waiting around for them to respond. You can expect an MSP to have other clients, but they shouldn't be so busy that it takes them hours to get back to you when you really need their support. When you call or submit a support ticket, you need to know that your services provider will get back to you as soon as possible. Find out their average response time and what methods of contact they will use to stay in touch with you.
Ensure a Qualified and Experienced
MSP

Team

You want the MSP that you choose to have plenty of experience and to have a qualified and experienced team. Don't be afraid to ask about who will be helping you with your IT infrastructure, what their qualifications are, and whether they benefit from ongoing training to keep their knowledge up to date. You might also want to look for a provider that has experience with your particular industry or niche. It can make sense to choose a service provider that has worked with restaurants before or is familiar with the needs of a retail business.
Your Budget
Of course, money is often a main sticking point when looking for a new business vendor. If you're looking for the right MSP to partner with, you need them to be affordable and to provide you with value for money. When you set your budget, it's important to consider how managed service providers can save you money. It's often a lot more affordable than relying on your own in-house IT team or only having a repair service to call on when you need them. Talk to your MSP options to discuss what you get for what you pay. The benefit of having a MSP is you pay a set price each month so you know what you're paying for.
Industry Best Practices & Support
Knowing that your MSP is following industry best practices is reassuring. When you're looking for the right provider, ask managed services companies about whether they aim to uphold the best practices in the industry, such as the Information Technology Infrastructure Library best practices. This can be evidence that they provide a quality service and are dedicated to doing the best for their customers.
Clear SLA
When you work with managed service providers, they should provide you with a service level agreement that outlines what you can expect from them. This ensures that you know what you're getting for your money and it gives you reassurance that you will receive the service that you expect. The SLA should include measurable performance guidelines so that you can check that you're getting what you have been promised. If you feel like anything isn't being provided to you or you're not getting the best standard, you can refer to the agreement to indicate what you should be receiving.
Customer References
References from current and past clients can be very helpful when you're considering which MSP could be right for your business. You can find out whether they are happy with the service that they have received and what they feel are the benefits of the provider that they chose. Ask for references from a provider when you're assessing them, and check out their testimonials, case studies, and reviews to find out more about what they have done and are doing for their customers.
Accreditations and Awards
Take a look at any awards and recognition that the MSP may have received, as well as any accreditations that they have from partner programs. These things can all indicate that they are regarded well in their industry and professional field. While it's great to have the approval of customers, it's also reassuring to know that their peers and others in the IT industry also give their seal of approval. While awards or rankings might be the ultimate indicator of a good provider, it can help you to identify the best companies for your needs.
Third-party Vendor Partnerships
A MSP can help you to handle technology vendors so that you don't have to do all of the work. But you don't want to be stuck with the wrong vendors because you chose a services provider that doesn't work for you. Before deciding which MSP works for your needs, be sure to check which vendors they partner with. Make sure they have expertise in the tools that you use and they can provide everything that you require to keep your business running.
Be sure to consider these critical things when choosing a managed service provider to ensure they are a good match for your business.