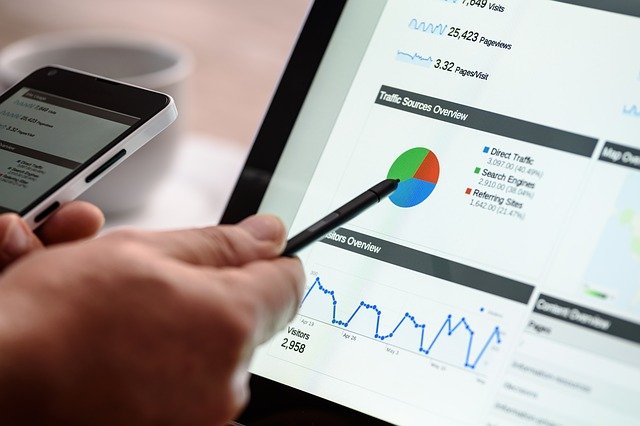 More and more companies are beginning to invest in IT outsourcing instead of an in-house team. It goes beyond just the tech industry, too. Businesses in most industries need IT in some capacity, and outsourcing their tasks and needs is an affordable option.
But what exactly is outsourcing? Why is outsourcing IT services such a big deal? In this guide, we'll break down what outsourcing is and which tasks your company should outsource. Let's start by defining what outsourcing actually is.
What is Company Outsourcing?
Outsourcing is the process of subcontracting a third-party entity, such as an agency or freelancer, to take on a specific task within a business. Virtually any task, service, or job in an organization can be outsourced, from marketing to IT to even leadership positions. There are a number of reasons why outsourcing is becoming more popular, especially among startups and small businesses. Hiring an in-house team costs a lot of money to launch with resources going to prospecting, salary, benefits, training, etc. Outsourcing offers a cheaper alternative. Just as well, training an in-house team can end up going in a poor direction and the individuals hired might not be up to the company's standards. By investing in an IT outsourcing agency, startups are pretty much guaranteed access to a large team of proven, experienced, and trained specialists with a number of different tech specialties.
Outsourcing IT services can be one of the best moves your company or startup can make. IT outsourcing involves seeking out a third-party agency to take on numerous IT tasks and services.
Can IT Services Be Outsourced?
Yes! With a dependable agency, you can easily outsource a wide range of IT services. However, not all IT services necessarily need to be outsourced. It's important to really look at the core functions of your IT department (if you even have one) to decide which tasks are eating up the most resources and time.
If you're wondering which IT services can be outsourced, you're in luck. Let's take a look at six different services to consider outsourcing for your business's IT needs.
6 IT Services to Outsource
These six IT services are a valuable and important part of virtually all businesses in all industries.
Network Security
Network security and cybersecurity are very important services typically provided by an IT team. By outsourcing your company's total network security management, you're giving yourself the opportunity to augment your current network security team or establish an all-in-one network security team through the outsourcing agency. Professionals in this space will typically take on a number of network and security-related tasks. These include firewall maintenance, router maintenance, computer antivirus software selection and management, and malware detection. If you'd prefer your outsourcing agency to take on a more substantial role, you can hire a whole team as your managed network provider. Essentially, a managed network provider is no different from having an entire dedicated network management team on-premise, but instead, this team is sourced from a third party. This is a very hands-off approach to cybersecurity that could benefit small startups.
Support
One aspect of IT that many companies don't consider outsourcing is support services. However, this has to be one of the most ideal services to outsource to an IT agency. An agency will be able to offer flexible options for support, essentially serving as a full-time helpdesk for your company as well as a source for technical support for both your employees and customers. IT support will be very different for different companies, often boiling down to the actual product or service offered by the company itself. An IT outsourcing agency can take calls related to cloud services or password issues. They can also operate as your company's complete helpdesk support solution. In many cases, those who invest in managed IT services will also pair IT support services for the optimum benefit and cost-effectiveness.
HIPAA Compliance
For companies in the medical and healthcare industries, HIPAA compliance is extremely important. The Health Insurance Portability and Accountability Act of 1996 (HIPAA) is a regulatory law designed to create decent standards for protecting sensitive or private patient health information. Essentially, no doctor or organization can disclose a patient's medical information without that patient's explicit consent or knowledge. Managing HIPAA compliance can be quite difficult, especially for companies that are steadily growing but lack the necessary HIPAA compliant software to manage their pool of patient information. An outsourced IT agency can take the burden of HIPAA compliance off of the shoulders of stakeholders in the company. Specifically, such agencies will automate your company's annual policies and procedures, create HIPAA compliant documents, and provide access to HIPAA compliance attorneys as needed.
Managed IT Services
Managed IT services have to be one of the most popular services to outsource. Essentially, a managed IT services team will take on the full role of an in-house team, right down to management. A team in this situation will deal with things like data and document archival, web design and development, servers and computers, secure email, and much more. Think of this as the all-in-one package, ideal for startups that completely lack an IT team in-house.
In general, managed IT services include the following:
System upgrades throughout the company

Implementation of new software and tools

Training and onboarding for new IT employees or team members

Network and cybersecurity

Website design and maintenance

HIPAA compliance processes and software, as well as compliance tools for other relevant regulations and laws

Access to HIPAA compliance attorneys and legal professionals

Helpdesk services

Ongoing customer and technical support

Monitoring and maintenance of a variety of different systems

User management

Security, compliance, and network protection

Cloud maintenance, system backup, and disaster recovery

Management of company assets and resources

Account management for both employees and customers or clients

Documentation services

Analytics and reporting

Improved response times
Cloud Hosting
If you're ready to take your company to the next level with cloud migration, an outsourced IT team can help make the process as frictionless and simple as possible. By moving to the cloud, your business will be able to improve security measures and work at much faster speeds. An IT agency will essentially offer what is known as cloud infrastructure as a service or Advanced Cloud Services. This solution involves everything needed to fully migrate a system to the cloud with little disruptions to the company's inner workings, as well as ongoing maintenance of that system.
Expertise-Heavy Projects
Sometimes, your company may need to invest in projects that require expertise that is beyond the scope or specialties of the individuals who are working within your company. IT professionals at an outsourcing agency vary wildly in terms of their specialties. An agency can perform an audit of your project and determine which individual team members have the right expertise to take it on. This is a significantly cheaper alternative to prospecting and hiring an expert in the specific niche you're looking for. In particular, development projects that are out of the scope of knowledge of your core in-house team are excellent candidates for outsourcing.
AOP Inc. Can Take On Your Managed Network Business Services with Ease
Hiring IT outsourcing agencies is the main way most businesses outsource their IT tasks.
At AOP Inc., we understand the ever-changing needs of those in the tech industry. We understand how complex this industry can be and why so many startups are opting to outsource. With thirty years of business under our belt, the team at AOP Inc. has provided excellently managed network services to businesses that go beyond the tech world, including the healthcare and medical industry, legal industry, and office equipment industry.
We're a group of professionals and solution finders. When we gain a new client, our goal is to simply be an extension of that client's existing team. We believe this perspective enables our team of professionals to help our clients reach goals in a more effective way.
Ready to outsource your network service needs? Get in touch with AOP Inc. today to learn more about what we can do for you!