Do you ever feel like there are just not enough hours in the day to get everything done? If you've been focused on critical areas of business growth like strategy, sales, and customer relationships, it's easy to let behind-the-scenes elements like your IT fall to the wayside.
In an ideal world, your IT should never feel like a burden. Instead, it should be a resource supporting future growth and success, giving employees the means to manage their time efficiently and effectively.
However, managing your IT and technology environment can be a complex and time-consuming task that requires specialized knowledge and expertise. Not every business has the personnel or the budget to do it all in-house.
This is why managed IT services are so valuable. By outsourcing your IT needs to a managed services provider (MSP), you can free up valuable time and resources, Refocusing on your core business goals.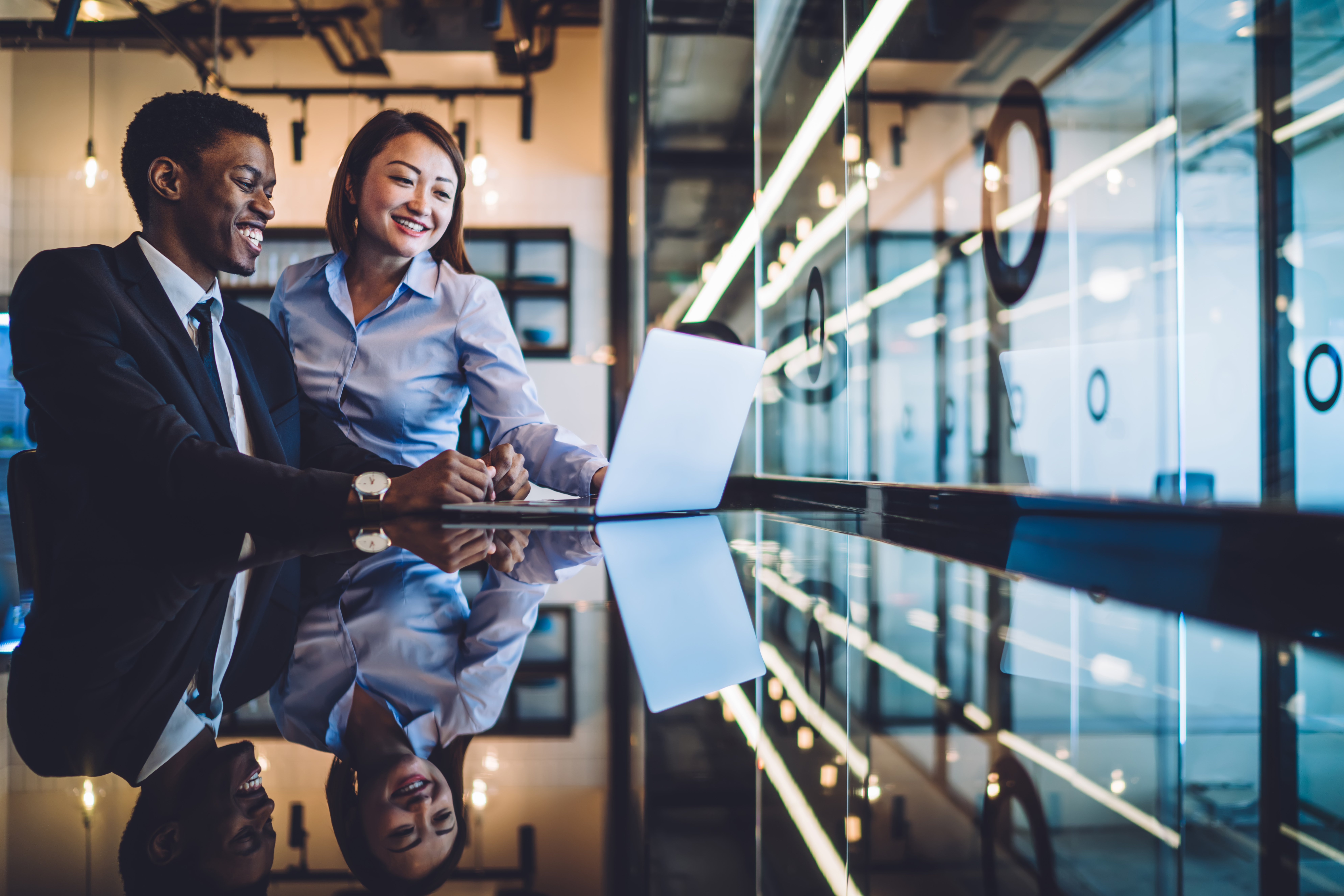 The Team Benefits of Choosing Managed IT Services
Managed IT can help take care of immediate and ongoing issues while offering the resources necessary to facilitate future success.
Here are some more benefits you can experience if you switch to managed IT services for your business.
Reduced Cost
Purchasing equipment doesn't just involve large capital expenditures. It can be time-consuming to research the perfect hardware for your needs, and it takes even more time to set up and troubleshoot.
By outsourcing managed IT services to a professional provider, businesses can immediately reduce the cost of sourcing, setting up, maintaining, and updating their IT infrastructure and equipment.
Improved Efficiency
It's almost impossible to focus and be efficient when you're getting pulled in four different directions. To help your team focus and improve their efficiency, take some of their largest concerns about IT off their plates.
When managed IT service providers step in to take over the management of critical IT functions like network security or data backups, it gives your staff the ability to focus on core business operations. This helps to increase efficiency since everyone's efforts are focused only on what they're best at.
Increased Productivity
Outsourcing IT operations allows businesses to achieve greater levels of productivity for two reasons.
Managed IT can help businesses optimize their system performance, making it easier for staff to complete their daily tasks without frustrating and time-consuming IT-related interruptions.

Making the switch to managed IT services allows businesses to shift their focus from reactively troubleshooting solutions as problems arise to a more proactive approach. By identifying and addressing potential IT issues before they occur, managed IT services can help to prevent downtime, minimize the risk of data breaches, and ensure that your business operations stay productive.
Enhanced Data Security
Managed IT services provide enhanced security for businesses through a variety of tools and techniques, including:
More secure physical infrastructure

Routine software updates

Proactive monitoring of networks and systems
These enhanced security measures provide additional protection that may be too time-consuming for your in-house IT team to implement. By adding these additional layers of defense, you can ensure your business stays protected against data breaches, phishing, and any other attempts bad actors may make to access your sensitive files.
Reliable Support
Professional managed IT services provide reliable technical support so that any issues are resolved quickly, helping to ensure the continuity of operations within your business.
This not only takes this burden off your in-house IT team but is a huge asset to the rest of your staff, who are much more efficient and productive when their IT support concerns can be addressed promptly.
Discover Better IT Services for Your Business with AOP
Whether you're looking for an external team of experts to take on a special project or manage the day-to-day running of your IT environment, we can help. Our managed IT experts are dedicated to providing efficient, responsive service to businesses in the Lake Charles area and beyond.
We offer flexible plans to work with every budget and are committed to delivering custom packages that provide all the support you need to keep your business growing.
Call us at 337-477-3700 to schedule a free 30-minute consultation.